IBS Japan Joins Kvaser AB Sales Network
IBS Japan will serve smart factory, energy, and transportation markets in Japan with Kvaser CAN (controller area network) interfaces.
Press Release
-
updated: Oct 22, 2019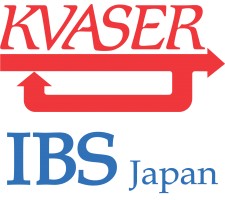 MÖLNDAL, Sweden, October 22, 2019 (Newswire.com) - IBS Japan, a supplier of industrial automation and network products, joins Kvaser AB's sales network.
IBS Japan has long supplied the 'smart factory', energy and transportation markets in Japan with network connectivity products, such as routers, gateways and switches. By sourcing key technical components largely from outside Japan and collaborating with local systems integrators, IBS Japan caters to applications ranging from automotive Tier 1s to automated factory floors.
CEO Ayako Mochizuki comments: "The automotive industry is a big factor in the Japanese marketplace, of course, but there is also a growing need for solutions in the IIoT (Industrial Internet of Things) market, specifically with regard to 'smart factories' and automated assembly."
While IBS Japan has long been a Kvaser customer, the company has now joined Kvaser's sales network in order to respond to an increase in CAN equipment requests.
By combining expert knowledge of the Japanese marketplace with trusted Kvaser products, IBS Japan aims to provide CAN solutions to a variety of vertical markets.
IBS Japan is located in Tokyo, Japan, and can be contacted at info@ibsjapan.co.jp.
Learn more at ibsjapan.co.jp.
______________
About Kvaser:
With over 24 years of CAN development experience and more than 100 CAN-related products to their name, Kvaser AB (www.kvaser.com) is the CAN expert, bringing its deep knowledge in the field of CAN to industries that include Automotive, Avionics, Building Automation, Domestic Appliances, Hydraulic Equipment, Industrial Automation, Maritime, Medical, Military, Railway, Telecoms and Textiles.
Kvaser is headquartered in Mölndal, Sweden, with regional offices in Mission Viejo, CA in the United States, and in Shanghai and Hong Kong, China. Kvaser AB also has a global network of highly knowledgeable Qualified Resellers and Technical Associates. To find the nearest Kvaser supplier to you, please visit kvaser.com.
For media enquiries, please contact:
Jesse Paliotto, Director of Marketing at Kvaser AB
​Tel: 001 949 236 4620    Email: jp@kvaser.com
Or
Vanessa Knivett, Kvaser Media Relations
​Tel: 0033 (0) 618 609 287   Email: vk@kvaser.com​
Source: Kvaser AB
Share:
---
Categories: Automotive
Tags: Automation, Japan, Technology
---