I Drive With Uber's New Ride Along Program Provides a Free Uber Ride and Job Interview
Press Release
-
Aug 4, 2016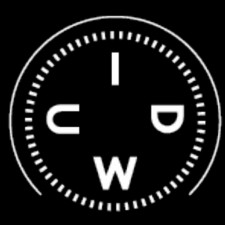 Los Angeles, CA, August 4, 2016 (Newswire.com) -  Police officers offer ride a longs to those that want a real introduction to actual police work. They do this as a way for citizens and potential candidates to learn more about police work by interacting with a real cops and real calls for service, says retired SFPF police officer and PR spokesman for I Drive With Uber (IDWU), Chris Greenman, "I mean there is the police academy and then there is real police work, and the two are very and if not completely different.  Just as is the case for Uber drivers, you can read all you want but it makes a lot of sense to additionally experience the drive and ask a real Uber driver about driving for Uber. The is by far the best approach if you want undisputed and accurate information."​
Those people that are looking to become Uber drivers, IDWU is giving people the same opportunity to learn about driving for Uber just as the police do for those wishing to become police officers.  A free Uber ride and chance to interview a driver seems pretty fair and direct to determine if the job is the right fit.
Why does IDWU think this is so important?  IDWU Spokesman, Greenman had this to say, "Ask an army recruiter what it is like to be a private and then go ask a private that just graduated from basic training the same question.  The recruiter has incentive to make a case for describing the job as a picture perfect opportunity with all the pros, however, the recent graduate might paint a different picture. There are two sides to every story and the truth is usually somewhere in the middle, this opportunity allows potential Uber drivers to determine the middle hearing from all sides." IDWU has referred literally thousands of people to Uber as a verified partner resource for Uber.
According to available measurements, Uber referral payments, and Google results, I Drive With Uber (IDWU) is an industry leader in ride share driver resource information.  The POA (Police Officers Association) is a police officer resource and is almost always the authority for resources outside of the police department itself for police officers. Based on website influence and subject matter authority, Google authority, and a list of other measured indicators, Headline News Guru endorses IDWU as the top reputable informational resource for Uber. It draws the association as it feels is warranted with the POA comparison because of this reference. With the hundreds of resource websites that have surfaced over the last 6 months for "Uber resources or referral hubs" it is paramount to only endorse those that have earned it through multilevel tests and merits, as it proves a great resource for our readers.
Headline News Guru – Senior Transportation Expert Journalist, Douglas Herrera, 657 222 7074
Source: I Drive With Uber
Share:
---
Categories: Transportation, Travel and Transportation, Car Travel
Tags: I Drive With Uber, rideshare driver, rideshare drivers, UBER, Uber Drive Along, Uber Promo Code
---