HubStor Expands Hybrid Cloud Storage for Seamless Archiving and Offsite Data Protection With Microsoft Azure
Press Release
•
updated: Nov 17, 2016
HubStor adds transparent storage tiering to the cloud without needing to disturb users, reconfigure applications, or add new infrastructure.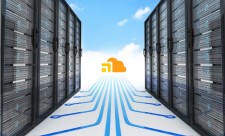 KANATA, ON, November 17, 2016 (Newswire.com) - ​HubStor Inc., the market's only data-aware hybrid cloud storage for business, today introduced the availability of new seamless cloud stubbing for invisible storage reduction and tiering of data to Microsoft Azure without impacting users or applications. IT leaders can now connect their current storage infrastructure to the cloud to reduce backup and storage costs by as much as 87% while providing better protection from threats like Ransomware.
With this announcement, HubStor now offers two stubbing methods: the universal shortcut which it has offered since launching the service earlier in 2016 and its new seamless stubbing agent for Windows Server.
"IT professionals want to use the cloud to store data that is no longer active, and they need to do this without changing workflows or adding new intricacy that they have to manage."

Elizabeth Lam, VP of Marketing
"Unlike cloud gateway appliances that present a new storage mount point in the client's environment, our approach enables customers to painlessly cloud-enable their existing storage investments," said Elizabeth Lam, VP of Marketing, HubStor. "IT professionals want to use the cloud to store data that is no longer active, and they need to do this without changing workflows or adding new intricacy that they have to manage. Our new seamless stubbing method is the stress-free way to make it happen."
Storage Tiering to the Cloud
Transparent stubbing in file systems transforms original data into ghosted files within on-premises primary storage so that the content still appears to users and applications just the same, but the size on disk for the ghosted files is almost zero. When a user or application opens a file that is a ghost, the stubbing agent fetches the original data from the cloud without the user or application knowing.
HubStor recommends using the policy controls in its virtual cloud gateway to stub targeted subsets of data. To mitigate retrieval requests to the cloud, HubStor provides a configurable caching feature so that any retrieved items remain local for a set period. That way, if inactive data converts back to active again, subsequent retrievals will fetch it from the local cache, minimizing downloads from the cloud. As well, HubStor provides the ability to opt-out certain applications and process IDs from triggering shortcut retrieval requests.
Optimized Backup and Disaster Recovery
By reducing the storage footprint on-premises with seamless stubbing, IT leaders can defer spending on new storage while significantly minimizing the amount of data being backed up and replicated offsite. With most of the inactive data ghosted, recovery time objectives are improved. In the secondary site, HubStor's seamless stubbing agent needs to be installed to ensure the cloud-integrated shortcuts retrieve as expected.
Recovery from Cloud Storage
HubStor includes an 'Export App' which handles bulk recovery scenarios, including the ability to replace ghosted items and recover data from the cloud on demand.
"The zero lock-in approach that we provide to the cloud is critical to our clients," said Stephen Tuckwell, Director of Operations, HubStor. "It amazes people when they see how without difficulty we reduce their on-premises storage footprint, and then how quickly we can recover it too."
Availability
The new feature suite is generally available and can be used by any HubStor subscriber.
About HubStor
HubStor provides data-aware hybrid cloud storage for businesses needing to protect, manage, search, and recover unstructured data in a highly secure manner using public cloud infrastructure.
Headquartered in Kanata, Ontario and currently serving clients in the United States, Europe, and Canada, HubStor is the world's first data-aware cloud storage solution. Delivered exclusively on Microsoft Azure, HubStor is a Microsoft partner and a member of the Microsoft Enterprise Cloud Alliance.
###
MEDIA CONTACTS
Elizabeth Lam, VP Marketing
HubStor Inc.
Source: HubStor Inc.
Related Media
Tags