Hub OS @ HITEC Dallas 2021: 8 Solutions in 1 Platform Implemented in Only 2 Weeks
Press Release
•
updated: Sep 21, 2021
Stop by booth #3426 to see how this integrated & intuitive operations system is revolutionizing over 600 Rockstar Hotels across 30+ countries worldwide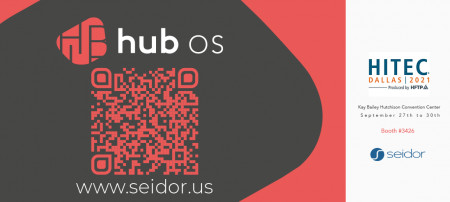 HOUSTON, September 21, 2021 (Newswire.com) - Seidor, the multinational consulting firm specializing in technological services and solutions, and Hub OS, a SaaS company specializing in solutions for the Hospitality industry, announced its upcoming exhibition at HITEC Dallas 2021 from September 27 - 30 at booth #3426.
8 solutions in 1 platform implemented in only 2 weeks
Hotel operations need to connect with intuitive tools to create stronger teams, and it's easier and more affordable with Hub OS, the most automated and flexible platform for maximizing hotel operations performance, from Housekeeping, Maintenance, F&B, Quality, Energy, E&C for Openings & Renovations to Guest in Touch and Corporate.
It provides integrations with PMS through standard interfaces into the platform, and it is available and optimized as a mobile app that works seamlessly on smartphones and tablets.
According to Alex Garcia, CFO and Business Unit Leader at SEIDOR USA, "There is no better place for hoteliers in the search of cost-effective ways to improve their hotel operations, access to top hospitality technology industry experts, tech talks, resources and more than at HITEC in Dallas - all together in one place. We really look forward to connecting with all the attendees for real-time Hub OS demonstrations at booth #3426."
Alex Ridaura, CEO at Hub OS, said: "it's been an amazing year for Hub OS around the world. From Spain and Australia to United Arab Emirates and America, we are now delighted to have the opportunity to showcase our platform with Seidor at the HITEC event in Dallas. Stop by our booth and let's talk about all the things you need to help in your hotel operations. We're excited about getting you on board as we already do with 600+ hotels in 30+ countries."
Back in May 2021, Seidor and Hub OS joined forces in a partnership, not only to make a strong solution available for the U.S. Hospitality market, but to support the hospitality industry in recovering faster and more efficiently into the post-Covid reality.
Read more about Hub OS and get the best version of your hotel operations.
To request a demo, please visit www.seidor.us
Source: Seidor USA