How to Use Internet Safely Amid Fears for Online Security and Privacy
NordVPN gives advice on how to stay safe while conducting online activities and transactions amid growing fears for privacy and security
Press Release
-
May 19, 2016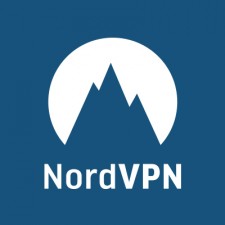 New York, New York, May 19, 2016 (Newswire.com) - ​​According to a survey by American National Telecommunications and Information Administration (NTIA), recently published by major news portals, half of Americans do not carry out normal online tasks anymore because of fears for online privacy and security.
Out of 41,000 households surveyed, 45 percent said they decided to avoid doing financial transactions online, buying goods or services, posting on social networks, or expressing opinions on controversial or political issues via the Internet.
Reports show that the growth in online shopping is proportionate to the rise of criminal credit card fraud since many online shops and their clients are not aware of simple safety protocols as we are entering deeper into all-digital age.
Online stores are huge sites of targeted attacks by hackers who try to steal users' financial details and then use it for money laundering or other schemes.
How to use Internet safely
In order to stay safe when shopping online or conducting any other activities, there are simple tips everyone should know about. NordVPN, a VPN service provider that helps secure online experience, advises to follow these simple steps:
1. https
The first thing you should always see while making an online payment is whether the payment gateway has an https URL. The 's' in the URL means that it is a secure protocol and your data is encrypted properly.
2. Stay away from public Wi-Fi
It cannot be stressed enough how dangerous it is to share your personal or financial information with any website or any person over the Internet while using a public internet connection. Public Wi-Fi networks are common hunting grounds for attackers and data snoopers who try to access your personal information and use it for their benefit on your expense. Since public networks have negligible security, you should try and avoid using them while making online payments. There are several ways that public wi-fi can be exploited, including malware, "man-in-the-middle" attacks and more.
3. Use a VPN
VPNs encrypt all the data you share across the Internet on any website. They are the best security mechanism you can employ to make sure the data you share over the Internet is safe from prying eyes and remains confidential. You can choose good VPNs like NordVPN, which offers great connection speeds, uses good encryption protocols, has good global coverage and is quite reasonably priced. For more information about staying safe online, visit NordVPN.com.
ABOUT NORDVPN
NordVPN is the world's most advanced VPN service provider that is more security oriented than most VPN services. It offers double VPN encryption, anti DDoS & Tor Over VPN services. It has just launched a new NordVPN Mac App that provides a unique algorithm, allowing to automatically connect to the fastest server. The product is very user friendly, offers one of the best prices on the market, has over 500 servers worldwide and is P2P friendly. One of the key features of NordVPN is zero log policy. www.nordvpn.com
Source: NordVPN
Share:
---
Categories: Internet and Streaming Media, Computers and Software, IT Security, Personal Computers, Information Technology, Internet
Tags: Americans cutting back on online activity, Cyber attacks, cybersecurity, encryption, Internet safety, NordVPN, online banking, online safety, online shopping, VPN
---