How to Run Your Childcare in a Shifting Environment? Adopting Ways to Stay Ahead With Sign In Alerts
Press Release
•
updated: Dec 22, 2020
It is clear that the childcare industry underwent some fundamental changes in 2020. Suddenly parents could not go into the centers anymore and signing healthcare disclosures on a daily basis became the new norm. Payments could not be processed physically anymore. Childcare centers had to face the prospects of lower revenues and higher operating costs.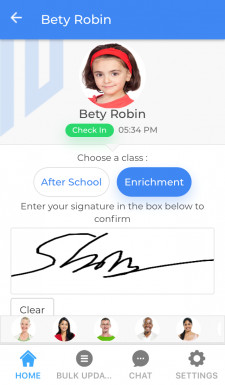 COCONUT CREEK, Fla., December 22, 2020 (Newswire.com) - ​​​Some states have strict regulations as far as government reimbursements, meals and attendance reports. The new reality of having to comply with more strident rules while having less resources made it much harder for child care centers to meet the government requirements and stay in compliance. Additionally, preschools had to adapt to collecting payments in a touchless manner and prioritize collection. Centers were forced to adopt more innovative ways to run their businesses.
Many small business owners adopt specific systems and habits that allow them to operate in a predictable manner. While this can be beneficial in regular times, it can prove to be problematic when the market shifts.
The founders of Sign In Alerts recognized the needs of this changing landscape. They devised a system that would help childcare centers cope with the new demands of this time. It became apparent that preschools needed to check in/out their students in a touch-free manner and process digital preschool payments with ease. The app allows preschools to auto-fill government-mandated forms, sign disclosures and stay in compliance with ease. Unlike other systems requiring a lot of equipment or steep sign up costs, SIA's app is a plug and play system which is designed to be easy to set up and use. You don't have to buy any devices - parents can easily check in/out and pay invoices using a scanned barcode.
Sign In Alerts was borne out of the recognition of one of the founders, who is a parent to three children. While frequenting the preschools on a consistent basis he realized that many of the systems and methods they were using were antiquated. He witnessed firsthand how the owners, managers and employees had to work under a lot of stress and were hard-pressed to meet the demands of students and parents alike. He decided this was a problem worth solving and that there had to be a better way. The app was borne out of a sincere desire to help childcare centers run their business in a more seamless manner while maximizing revenues.
Do you run or manage a childcare center and want to be better prepared for 2021? Sign In Alerts can help you run your center more efficiently, maximize your revenue and stay in compliance with ease. We are running a limited-time promotion, so reach out to us to find out more. Visit Sign In Alerts to find out more.
Click here to view Sign In Alerts App testimonials
Source: Sign In Alerts
Tags
Additional Links