How Olam Nuts is committed to sustainability
Press Release
-
updated: Nov 20, 2020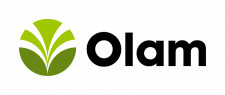 FRESNO, Calif., November 20, 2020 (Newswire.com) - Olam Nuts, part of Olam Food Ingredients (OFI) and a leading global supplier of raw nuts, seeds, and superfoods ​ to manufacturers, brands, resellers, and hospitality, has a direct presence in 16 producing origins, with a tradition of weaving sustainability and community development into the business. 
Food production is a community effort, even when it is a global endeavor. As a ​raw nuts supplier​, ​Olam Nuts delivers sustainability support to around 52,000 farmers through ​multiple programmes, partnerships, and initiatives, designed to improve productivity, quality, and sustainable production. 
Through the Olam Direct platform, the business is expanding its direct connections with farmers. Available with or without internet access, the app gives farmers access to the latest market prices and allows them to transact directly with Olam, so they can retain more value from their crop. Olam's teams on the ground are working to expand this further across its sourcing network in Asia and Africa.  
Another way Olam Nuts is leveraging digital tools is through AtSource, a sustainability insights platform that provides nut brands and manufacturers with visibility into their supply chains via 100+ sustainability metrics, as well as action plans to influence these elements for the better. These insights increase supply chain transparency and are helping Olam Nuts and their customers respond to growing consumer interest in food provenance and questions such as "who grew the hazelnuts in my protein bar?" or "how are cashews harvested?"
Additionally, many of the sustainability programs under AtSource integrate certifications such as Organic and Fairtrade, which command a premium for the farmers.
Olam Nuts' sustainability efforts also extend into the wider farming communities to address inherent challenges such as child labor, malnutrition, and poor social infrastructure. Last year the cashew team trained 2,500 farmers on child labor prevention and is part of a multi-stakeholder project in Côte d'Ivoire to support efforts on improving nutrition in cashew communities. 
Olam Nuts is committed to creating long-term value for the farmers and communities it relies on to secure a continued supply of high-quality, sustainable nuts and seeds to cater to the growing trend in conscious and healthy snacking.
Olam Nuts is an industry leader in the sales of bulk nuts, seeds, and more. For more information, please visit ​www.olamnuts.com​.
Source: Olam Nuts
Share:
---
Categories: Food and Beverage Manufacturing
Tags: fair trade cashews, nuts distributor, organic food, raw nuts supplier, sustainable nuts
---