How Marriage is Different for Young Americans: Ameritech Financial Points to Student Loan Debt as a Factor
Press Release
•
updated: Sep 10, 2018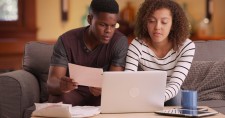 ROHNERT PARK, Calif., September 10, 2018 (Newswire.com) - "Marriage is in Decline: Millennials are to Blame" and "Student Loan Debt Crisis Hinders Tying The Knot" are examples of headlines from various publications. The truth is, the numbers differ depending on the study or article. For example, one article discussed how 39 percent fewer women between ages 25 to 29 got married in 2014 compared to 1976, while the decline was 43 percent for men. The same article concluded on a hopeful note: 85 percent of American women had married by their early 40s, down only 11 percent from 1976. What does it all mean? Credit card and student loan debt could be the reason why so many young Americans hold off on getting married. Student loan borrowers who are interested in possibly lowering their monthly payments could learn more about income-driven repayment plans (IDRs) offered by the Department of Education. Ameritech Financial is a document preparation company that aligns clients with the best program for them.
Perhaps a different perspective could shed light on the alleged decline of marriage among Millennials. "People are not postponing marriage because they care about marriage less, but because they care about marriage more," noted Benjamin Karney, a professor of social psychology. People are getting married at an older age compared to 1970, up six and seven years for men and women, respectively. Perhaps marriage back then was the first milestone in adulthood; today, for many, it is the last, as an article pointed out. Ameritech Financial could help young adults who are postponing marriage with finding potentially better repayment plans for their federal student loans. The company's services help each borrower work toward more affordable payments. The ultimate goal is loan forgiveness.
Imagine how much more you could accomplish if you didn't have student loan debt.

Tom Knickerbocker, Executive Vice President of Ameritech Financial
"Imagine how much more you could accomplish if you didn't have student loan debt," said Tom Knickerbocker, executive vice president at Ameritech Financial. "We aim to give federal student loan borrowers potentially money-saving alternatives. This could give them the ability to focus on other goals, like traveling the world or saving up for a house."
Unexpected financial hardships could also occur if couples don't discuss their debt before marriage. For example, if a person has student debt and gets married, it could have a detrimental effect on their monthly student loan payments. According to Consumer Reports, if both partners have debt, their monthly payments could go down, but if the combined adjusted gross income (AGI) is high, payments could increase. It all depends on what payment plan they have. Certain IDRs are only based on individual income, while others are based on the AGI if they file taxes jointly.
"Ameritech Financial could help clear up these questions for federal student loan borrowers," added Knickerbocker. "We want to empower our clients with knowledge about their options, specifically with income-driven repayment plans. Those alternatives may help lower their payments and potentially lead to loan forgiveness."
About Ameritech Financial
Ameritech Financial is a private company located in Rohnert Park, California. Ameritech Financial has already helped thousands of consumers with financial analysis and student loan document preparation to apply for federal student loan repayment programs offered through the Department of Education.
Each Ameritech Financial telephone representative has received the Certified Student Loan Professional certification through the International Association of Professional Debt Arbitrators (IAPDA).
Ameritech Financial prides itself on its exceptional customer service.
Contact
To learn more about Ameritech Financial, please contact:
Ameritech Financial
5789 State Farm Drive #265
​Rohnert Park, CA 94928
1-800-792-8621
​media@ameritechfinancial.com
Source: Ameritech Financial
Related Media
Additional Links