How Chiropractors Are Using Stirling CBD Products to Improve Their Practice
Press Release
•
Nov 29, 2022
More chiropractors are working with Stirling CBD, integrating their CBD-infused products to help patients relax, calm nerves, and soothe muscle soreness.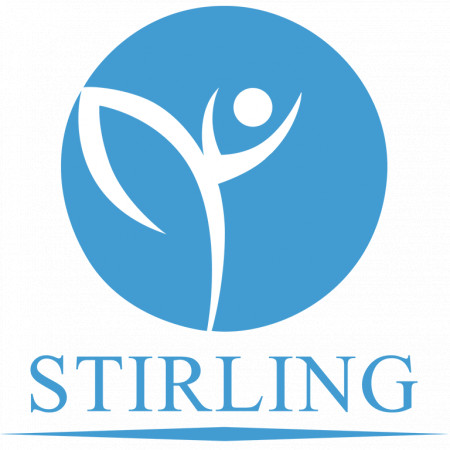 CARY, N.C., November 29, 2022 (Newswire.com) - With the conclusion of ChiroCongress's National Event in St. Louis, many more chiropractors are learning about the benefits CBD products can provide. In particular, Stirling Professional CBD created some great buzz with its recent lineup.
While CBD products are a relatively new option for chiropractors, Stirling Professional CBD is a trusted partner to many practitioners nationwide. Its premium line of CBD for chiropractors provides unique opportunities for practitioners looking for new ways to provide pain relief for patients. Below are some ways chiropractors have incorporated CBD into their daily routines.
For Pre-Session Relaxation
One way chiropractors use CBD products is before the start of an alignment. More chiropractors are leveraging CBD and its anxiety-reducing properties to help put patients at ease, as first-time patients are often nervous and restless. Popular among first-timers is Stirling's Relaxing Lavender CBD Lotion; patients can apply it to the neck and other tense areas before the session begins.
CBD tinctures are another method practitioners can use to help settle giddy nerves. Taken sublingually, Stirling's Full Spectrum CBD Oil takes 15 minutes to take effect. Patients can take the tincture before the assessment and will begin to feel its effects before treatment begins.
For patients with more extreme bouts of anxiety, chiropractors recommend taking Stirling's Delta 8 THC gummies or CBD gummy drops before going to their appointment. CBD edibles are easy to take, and the incorporated vitamins and minerals provide added immune support.
For Post-Treatment Rejuvenation
For first-time patients and those with more severe posture and muscular conditions, as well as face soreness and discomfort after an initial session, Stirling offers an array of CBD-based, pain-reducing products for chiropractors to incorporate into the treatment plan
Stirling's Anti-Cramp Magnesium Balm is formulated to reduce muscle soreness, target inflammation, and relieve cramps. Stirling Athlete's Gel uses menthol and capsaicin to target soreness and inflammation.
Aside from providing muscle relief, chiropractors also leverage CBD to help patients sleep better. Stirling's best-selling D8 THC Blue Razz Sleep Gummies and D9 THC Mango Sleep Gummies have helped many patients achieve a whole night's rest. CBD is growing in popularity as a sleep aid for its calming effect on the nervous system.
For Holistic Care
The pandemic showed the world how vital health is and brought more attention to the importance of holistic health and making personal health decisions. For some people, it's reducing their sugar intake, cutting out processed foods, or even going vegan. Stirling offers several vegan and natural options for chiropractors with patients looking to make these changes.
Stirling formulated its CBGA/CBDA Gummies, CBDA + CBD Capsules, and CBD oils with immunity-supporting vitamins and minerals and are great for individuals of all ages. Stirling's newly released Immunity Gummies are its most potent formula yet; Stirling worked with doctors, pharmacists, and formulators to develop this new line created for year-round immune support.
Why Are Chiropractors Choosing Stirling CBD?
Stirling CBD offers wholesale prices for all its products, meaning chiropractors can buy items at reduced prices in bulk and sell them directly to patients. Stirling Professional works with offices and practices, providing them with the lowest possible prices, which allows providers to pass on the savings to their patients.
About Stirling CBD
Founded in 2014 in Santa Cruz, California, as a premium cannabis flower company, Stirling launched its first CBD products in 2018. Stirling continues to lead in new product innovation and quality and sells a full lineup of Hemp-Based CBD, Delta 8 THC, and Delta 9 THC Products. In addition, Stirling launched its Professional Brand - Stirling Professional CBD - which is sold exclusively to chiropractors, Gyms, CrossFit Boxes, PTs, and Massage Therapists.
Source: Stirling CBD