Houston Personal Injury Law Firm Opens Second Office Location
Press Release
•
updated: Mar 5, 2021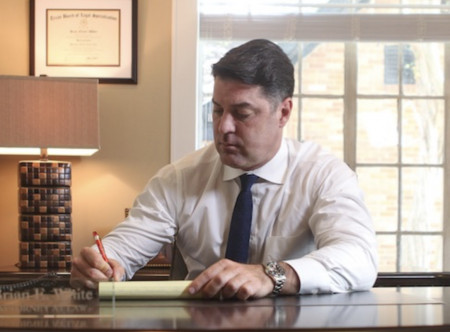 HOUSTON, March 5, 2021 (Newswire.com) - Attorney Brian White Personal Injury Lawyers has officially announced the opening of a second office location in Houston, Texas, to better serve its clients across the Space City. As one of the elite personal injury firms in the Houston metro area, Attorney Brian White & Associates, P.C., has recovered millions of dollars in favorable settlements and judgments on behalf of accident victims. Its impressive track record of success created the opportunity for a new location.
The firm's new office in the East Freeway area of Northshore Houston expands its presence in Houston and allows it to serve more injury victims from East to West. Its newest location is just 8 miles from Downtown Houston with nearby amenities, such as The Texas Department of Public Safety and the Herman Brown Nature Trail. You can visit their second location at:
East Freeway Office
11811 East Freeway
Suite 630-06
Houston, Texas 77029
(713) 804-7078
The firm has helped injury victims for nearly two decades from its Greenway/Upper Kirby Area location, southwest of Houston. The firm's original office is located inside "The Loop," also known as Loop 610 or I-60, placing it near some of Houston's most recognizable landmarks, including Summit Square Shopping Center, Lakewood Church, and Levy Park.
Greenway/Upper Kirby Office
3120 Southwest Freeway
Suite 350
Houston, Texas 77098
(713) 224-4878
About Attorney Brian White & Associates, P.C. - Houston, TX:
Attorney Brian White Personal Injury Lawyers is led by founding attorney Brian White, who is Board Certified in Personal Injury Trial Law — a certification held by less than 3% of practicing attorneys in Texas. The firm devotes 100% of its practice to personal injury cases, including car accidents, motorcycle accidents, truck accidents, slip and fall injuries, construction accidents, wrongful death, and other common areas of injury.
Since 2002, Attorney Brian White & Associates, P.C.'s award-winning attorneys have advocated for injury victims and their families. They use their 45 years of combined experience to consistently secure large settlement and judgment awards for their injured clients. Many of the firm's cases are referrals from other lawyers, a sign of tremendous respect in the legal community.
To explain their success, Attorney Brian White says, "I treat every case as if it were my own. I leave no stone unturned and fight for every penny that my clients are entitled to. I keep in close communication with my clients and promptly return phone calls."
Accident victims in the Houston area can schedule a free consultation with a personal injury attorney at Attorney Brian White & Associates, P.C to discuss their case. With two convenient Houston locations, it's never been easier to get legal advice after an accident in Houston, Texas.
Media Contact:
Company Name: Attorney Brian White Personal Injury Lawyers
Website: https://attorneybrianwhite.com/
Source: Attorney Brian White Personal Injury Lawyers