Houston-Area Student Filmmaker Wins Top Honors at International Arts Festival
Press Release
•
updated: Jul 20, 2017
Adrian Pacini's 'Beyond' Receives Overall Superior Honors for Short Film Category at the 2017 International Thespian Festival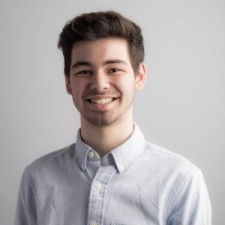 Houston, Texas, July 20, 2017 (Newswire.com) - Sugar Land's Clements High School has a new national achievement to celebrate after incoming sophomore Adrian Pacini wins top filmmaking honors at the 2017 International Thespian Festival for his acclaimed short film 'Beyond.' The short film had previously been recognized as an official selection of the Texas state festival before progressing to the international competition.
Dating back to 1941, the annual International Thespian Festival draws thousands of top students in theater, dance and film from across the USA and around the world each summer for a celebration of student achievement in the arts. The festival spans six days of keynotes, panels, and workshops, as well as the much-anticipated ITF Showcase, where the top festival honorees are recognized as best-in-class for their creative works and performances.
It's just thrilling to see these students take real ownership of varied types of projects, create great art and then get the recognition they deserve."

Elizabeth Winner, Assistant Director, Clements High School Theatre Department
Pacini's short film 'Beyond' received unanimous acclaim at this year's festival, taking home the Overall Superior award and Official Selection recognition at the Showcase. It was the only film screened at the Showcase for an international audience of thousands.
'Beyond' is a stop-motion animation short film that tells a story of big dreams, the power of friendship, and learning that the grass isn't always greener on the other side. The film earned a perfect 60 out of 60 possible points from festival judges.
The win for 'Beyond' is a strong ending to a big year for Sugar Land's Clements High School Theatre & Film Department, which also won 11 of 23 total categories at Fort Bend ISD's all-district 2017 Jerry Baber Awards for theater in late May. Assistant Director Elizabeth Winner, who also attended the international festival this summer, feels that the Clements program's DNA gives students the freedom and responsibility to pursue a variety of projects and skill areas. "Teaching the fundamentals is key, but we also provide our students with a great deal of latitude to pursue their artistic visions and the projects they love. It's just thrilling to see these students take real ownership of varied types of projects, create great art and then get the recognition they deserve."
For filmmaker Pacini, who also earned Best Supporting Actor at the district's 2017 Baber Awards, it was an honor to represent his school, but even more importantly, the larger role of performing arts programs in schools. "Theater and film programs give students the ability to show their creative abilities, tell stories and communicate ideas in a very expressive way," said Pacini. "No matter what they end up doing as a career, learning these skills will help them greatly."
Media Contact:
Samuel Black
Phone: 832-538-1111
Email: samuel@xymediagroup.com
Source: XY Media Group on behalf of Adrian Pacini
Related Media