House of Kush Partners With SunMed Growers to Grow, Process House of Kush Legacy Strains
Press Release
•
Jan 18, 2023
House of Kush Products Include Three Initial Strains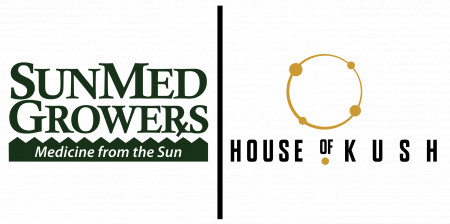 KANSAS CITY, Mo., January 18, 2023 (Newswire.com) - House of Kush (HOK), debuting with the popular SFV O.G. Kush — a revered O.G. Legacy Strain that earned sixth-place at the Emerald Cup, announced today the launch of a growing and processing collaboration with SunMed Growers, Maryland's largest cannabis grower.
HOK is bringing legacy strains and legacy names to the market, including all-time great strains like OG Kush and SFV OG, which consistently ranks in the top 10 of Leafly's Top Strains of All Time. These and other legacy Kush strains are top of mind across all cannabis consumer demographics.
"We're thrilled to expand the House of Kush legacy brands in Maryland. Their reputation for potent, flavorful, and aromatic cannabis flower — and their commitment to cultivating some of the highest-quality product in the world — is right in line with our mission to deliver the most high-quality, holistic alternative medicine for Maryland patients," said SunMed Growers CEO Jake Van Wingerden.
"The collaboration with SunMed Growers is a great partnership for House of Kush, and we are excited to offer our products for Marylanders," Reggie Harris, CEO of House of Kush, said. "SunMed Growers are the leaders in cultivation and the timing is right, with Maryland voters resoundingly approving adult-use sales."
The partnership comes on the heels of SunMed Growers' launch of SunMed Labs, the company's state-of-the-art extraction lab and processing facility, which began delivering its new line of infused and concentrate medical cannabis products to dispensaries across the state at the end of 2021.
In January of 2022, SunMed Growers completed an $18 million expansion that tripled its greenhouse facility to 250,000 sq. ft., making it the largest medical cannabis facility in the state and one of the only that utilizes natural sunlight for plant cultivation.
About House of Kush:
Based in Kansas City, Missouri, and a majority Black-owned business, House of Kush is rooted in science and based upon Legacy strains. In 2022, it was proud to debut the first of its legacy strains into the market. Passionate about being part of changing the narrative of cannabis, House of Kush preserves both the history and integrity of the past for the future. House of Kush partners with like-minded companies to deliver superior quality while being accessible. This year will see expansion into five additional states and implementation of an international partnership.
About SunMed Growers:
SunMed Growers and SunMed Labs are locally owned and operated by Jake Van Wingerden in Cecil County, Maryland. Marrying science, passion, and hard work to grow and craft medicine from the sun, the company stands alone in Maryland's cannabis industry as the only grower to utilize state-of-the-art "Dutch"-style greenhouse practices. The resulting flowers, concentrates and infused products provide high-quality holistic medicine for a lower cost, with a reduced carbon footprint.
Source: House of Kush