Hospital Medical Coding Back-Log Solved
Press Release
•
Mar 23, 2016
Codebusters Inc. has created the NEW "Uber" of Medical Coding, we have solved the back-log dilemma.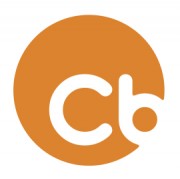 Culver City, California, March 23, 2016 (Newswire.com) - ​Codebusters, Inc. is proud to announce the release of a new state-of-the-art On-Demand Medical Coding Solution. Since inception in 1998 we have been focused on the delivery of medical coding and HIM workforce solutions, data validation, and education.
The firm is lead by Vincent Kobayashi, CEO who came from the finance and real estate industry and has a background in mathematics. He took over operations in 2009 and embraced the Next Generation of workforce solutions in the HIT/HIM space. In 2014 Codebusters engaged Mitch Cardoza, an HR and staffing industry expert with 25 years of experience at the Fortune 500 level, to enhance the sophistication of the firm's service offerings to the top US healthcare organizations and Managed Service Providers. The latest development of a Talent-on-Demand coding solution for acute care hospitals was borne of a need to address the profound workforce challenges facing the healthcare industry since the implementation of ICD-10 on Oct 1 2015.
"This solution is the first of its kind in the HIM industry. This is a just-in-time, sometimes, or all the time coding solution."

Vincent Kobayashi, CEO
Each On-Demand Coding Team is custom built to meet the specific needs of each client. The challenge is to create a scalable solution that addresses the current and anticipated coding backlogs of large, complex healthcare organizations, each of which has a variety of patient settings and coding specialties.
Codebusters builds, trains, and manages each client's team of expert medical coders. The Coding Teams are designed to be used on an as-needed basis to manage coding backlogs, or to partially or fully outsource one or all coding departments.
Codebusters charges a set fee per record, based on the setting type - Inpatient, Outpatient, and ED. Codebusters guarantees coding accuracy, and teams are assembled and implemented at no cost to the client. In a sense, this is a risk-free insurance policy against coding backlogs. Volume discounts of 5 and 15% are available. By coordinating and managing the coders, and taking ownership of quality control, Codebusters streamlines the process of how coding is accomplished. This is in contrast to the hourly-based contingent staffing models common place today, where the burden lies with the client to ensure accuracy and to constantly measure value through productivity.
"We are extremely excited about our new service offering. This solution is the first of its kind in the HIM industry," said Vincent Kobayashi, CEO. "From the outset, accessibility for our clients and associates was our number one priority. This is a just-in-time, sometimes, or all the time coding solution. The heart of this Next Generation solution is a proprietary web-based application, combining workflow management, invoicing, and applicant tracking. We realized fairly quickly that we had to build our own platform as nothing off the shelf could be customized to meet our feature requests or GUI requirements. We feel this is a fundamental game changer in our space, blurring the lines between contract staffing, outsourcing, and project management, in a highly flexible package that can be molded to any client's needs. No doubt many industries are going through their own on-demand workforce revolutions, but the specific shape and execution must be custom tailored for each end product/service. With the Coding Teams, or Super Teams as we like to say, we are finally able to give both clients and medical coders exactly what they want at this critical time in our industry. "
Codebusters conducts extensive research on HIM employment and productivity trends through our ongoing surveys of executives, hiring managers, employees and third party SMEs. Codebusters, Inc. is a certified MBE/SBE and only focuses on connecting the best HIM professionals to the best client organizations. Please contact Amy Smith for more information and details:
Codebusters, Inc.
9415 Culver Blvd.
Suite 140
Culver City, CA 90232
Media Contact: Amy Smith
Phone: (800) 978-6198
Email: asmith@codebusters.com
Additional Links