Homebuilding Experience Management Firm, Eliant, Announces Winners of the 28th Annual Homebuyers' Choice Awards
Press Release
•
Mar 17, 2023
Olson Homes and Chesmar Homes earned top honors, taking home 'The Eliant' at this year's Homebuyers' Choice Awards, and Tammy Williams was named Customer Service Leader of the Year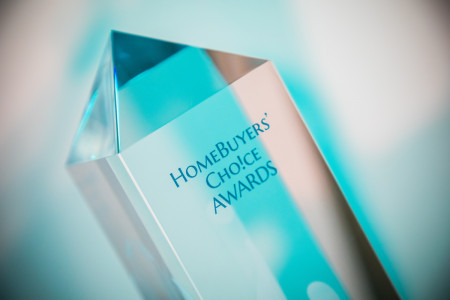 ALISO VIEJO, Calif., March 17, 2023 (Newswire.com) - On March 16, 2023, Eliant announced the winners of the 28th annual Homebuyers' Choice Awards, the arbiter of superior customer experience in the homebuilding industry. Powered by Eliant's best-in-class technology, reliable data, and actionable insights, the award winners are based on the ratings, opinions, and experiences of more than 190,000 recent homebuyers from 209 major new home builders across the U.S.
The top honor at the Homebuyers' Choice Awards — The Eliant — is presented to the highest-rated single-division home builders and the highest-rated multi-division home builders for the best overall purchase and ownership experience. Olson Homes received this award in the single-division segment and Chesmar Homes in the multi-division segment.
Olson Homes also received eight other awards, including five first-place wins for Purchase Experience, First Year Quality, First Year Customer Service Experience, and Best Customer Communication among all large-volume builders. Matt Smelser of Olson Homes earned first place for Customer Service Representative of the Year for high-volume surveys.
Chesmar Homes was honored with 22 awards, with 13 awards recognizing individual reps for Sales Representative of the Year and Design Representative of the Year. In addition to The Eliant, Chesmar Homes also received awards for Purchase Experience, Design Experience, and Best Customer Communication.
Tammy Williams from Ence Homes was named Customer Experience Leader of the Year, an award recognizing exemplary leadership in customer experience excellence across all qualifying builders.
The 2023 Homebuyers' Choice Awards was sponsored by loanDepot, BlueTangerine, HomeHubb, JWilliams Staffing, First American Title, Truss Creative, Jeff Shore Consulting, and Peninsula Publishing. For a complete list of winners and detailed selection criteria, visit Eliant.com/choice-awards.
About Eliant
Established in 1984 as the original homebuyer survey company, Eliant is a full-service experience management partner in the homebuilding industry. Powered by superior assessments and best-in-class technology, Eliant offers homebuilders, vendors, trades, lenders, and consumers reliable answers to their most critical homebuilding and home-buying questions. Headquartered in Aliso Viejo, CA, Eliant is the parent of the annual Homebuyers' Choice Awards, and the arbiter of homebuyer satisfaction in the homebuilding industry.
Source: Eliant, Inc.