Hitachi High-Tech Launches a New Solution for the Rapid, On-Site Testing of Sulfur in Marine Fuel Oil
Press Release
-
updated: May 23, 2018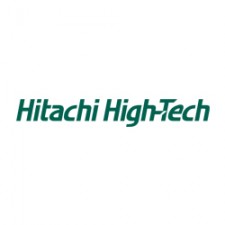 Oxford, United Kingdom, May 23, 2018 (Newswire.com) - Hitachi High-Tech Analytical Science Corporation (Hitachi High-Tech Analytical Science), a Hitachi High-Technologies Corporation (TSE: 8036) wholly owned subsidiary engaged in the manufacture and sales of analysis and measuring instruments, has launched a new solution dedicated to the field-portable analysis of bunker fuel. The new X-MET8000 Optimum solution provides ship owners and port state control an alternative, portable option to benchtop XRF (X-ray Fluorescence) analysers to measure and monitor sulfur content in bunker fuel to meet the legislative requirements of the International Maritime Organisation's global 2020 sulfur cap.
The X-MET8000 Optimum handheld XRF analyser can be easily taken from site to site and ship to ship. The instrument is factory-calibrated with a sulfur range of 0% to 5%, and calibrated to ASTM , D4294, IP336 and ISO8754. The solution also provides the end-user everything they need to carry out the analysis easily: sample cups, safety window and film, light stand and safety shield, and a brand new sample tray to keep the cup and safety window stable during the analysis. With the X-MET, you can achieve real-time data transfer with our IOS and Android apps, and cloud service. It also has an embedded GPS to pinpoint where the analysis was performed to provide compliance reporting.
The new X-MET8000 handheld XRF solution complements Hitachi High-Tech's existing laboratory-based sulfur analysers, LAB-X and X-Supreme, to provide ship owners and port state control flexibility. Analysis can be carried out on-board a vessel by ship owners either using a benchtop or handheld XRF analyser, whilst port state control has the option of using benchtop analysers in laboratories and handheld analysers to perform spot-checks onboard vessels to ensure compliance.
Christelle Petiot, Hitachi Product Business Development Manager, said: "Ensuring compliance with the 2020 global sulfur cap regulation is a challenge for many organisations and for the industry. On-board testing is the most effective method to establish compliance. We've got a long history working with testing houses in ports and laboratories. The launch of our X-MET8000 Optimum solution compliments our LAB-X benchtop analyser, which has been used over the last 20 years to test sulfur in fuel. We've recently launched a new model, the LAB-X5000. It's the fastest, easiest to use and most versatile model in the range's 45 year history.
"Our launch of the LAB-X5000 and X-MET8000 Optimum solution demonstrate how we are constantly evolving our product ranges to ensure ship owners and port authorities are able prove their compliance now and in the future."
Ends.
Hitachi High-Tech Analytical Science website
linkedin.com/company/hitachihtas
About Hitachi High-Technologies Corporation
Hitachi High-Technologies Corporation, headquartered in Tokyo, Japan, is engaged in activities in a broad range of fields, including Science and Medical Systems, Electronic Device Systems, Industrial Systems, and Advanced Industrial Products. The company's consolidated sales for FY 2016 were approx. JPY645.5 billion [USD6 billion]. For further information, visit http://www.hitachi-hightech.com/global/.
About Hitachi High-Tech Analytical Science Corporation
Hitachi High-Tech Analytical Science is a new global company created in July 2017 within the Hitachi High Technologies Group. The company is headquartered in Oxford, UK, with research and development and assembly operations in Finland, Germany and China and sales and support operations in a number of countries around the world. Our product range includes:
Our PMI-MASTER, FOUNDRY-MASTER and TEST-MASTER range of analysers are used by industries the world over for fast and precise metals analysis. Featuring optical emission spectroscopy technology, all important elements with low detection limits and high precision can be determined, including carbon in steel and all technically relevant main and trace elements in nearly all metals.
X-MET8000 handheld analysers, used by thousands of businesses to deliver simple, rapid and non-destructive analysis for alloy analysis, scrap metal sorting and metal grade screening using precision XRF technology.
Vulcan handheld analysers, with LIBS laser technology, identify metal alloys in just one second, making it one of the fastest analysers in the world. This hugely benefits businesses processing high volumes of metal.
FT series, X-Strata, Eco and MAXXI microspot XRF analysers measure coating thickness of single- and multi-layer coatings including alloy layers and are designed to be incorporated into quality control or process control programmes, as well as research laboratories.
Lab-X5000 and X-Supreme8000 benchtop XRF analysers deliver quality assurance and process control across a diverse range of industries such as petroleum, wood treatment, cement, minerals, mining and plastics.
For Media Inquiries
Laura Phimister, Marketing Communications Manager, Hitachi High-Tech Analytical Science
Email: laura.phimister@hitachi-hightech-as.com
Source: Hitachi High-Tech Analytical Science
Share:
---
Categories: Shipping, Material Sciences
Tags: Bunker fuels, shipping, sulfur in fuel, XRF analyser, XRF analysis, XRF analyzer
---