Hitachi High-Tech Analytical Science Releases Accessible New Addition to Its X-MET 8000 Analyzer Range
Purpose designed with all the calibrations and accessories needed for an entry-level handheld XRF analyzer
Press Release
-
updated: Oct 4, 2018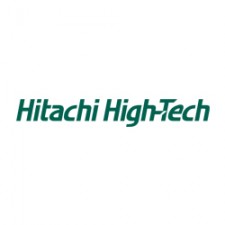 WESTFORD, Mass., October 4, 2018 (Newswire.com) - Hitachi High-Tech Analytical Science Corporation (Hitachi High-Tech Analytical Science), a Hitachi High-Technologies Corporation (TSE: 8036) wholly owned subsidiary engaged in the manufacture and sales of analysis and measuring instruments, has introduced a new entry-level handheld X-ray fluorescence (XRF) X-MET8000 Smart model to offer users a more competitively priced package for the trusted X-MET brand.  
With best in class performance, thanks to its large area SDD detector, the new model will allow users to pick up to three calibrations: Alloy FP, Aluminum FP and Precious FP. The instrument will come with a shield window as standard to protect the instrument from sharp objects, one battery that allows a full day's operation (10-12 hours), and a power supply. Users can purchase additional accessories as needed.
The X-MET8000 Smart delivers rapid and reliable analysis and alloy identification, with over 1,600 grades in the built-in library and the most comprehensive metals database as an option post purchase. Robust in design, it's IP54 and MIL-STD-810G standard compliant, just like all the analyzers in the X-MET8000 range used by thousands of businesses around the world. Users also get access to advanced data management with ExTOPE Connect including mobile phone app, cloud service for instant data sharing and secure storage.
Mikko JÄRVIKIVI, Product Business Development Manager at Hitachi, said: "Our latest X-MET8000 model, Smart allows us to offer a competitively priced entry-level product purpose designed for scrap metal sorting and precious metal applications. We've been trusted for over 45 years to deliver best in class XRF analyzers and our latest product introduction is part of us working in close collaboration with our customers to deliver the latest advances in analysis solutions that drive business success."
End
Hitachi High-Tech Analytical Science website
linkedin.com/company/hitachihtas
https://plus.google.com/+HitachiHighTechAnalyticalScience
About Hitachi High-Technologies Corporation
Hitachi High-Technologies Corporation, headquartered in Tokyo, Japan, is engaged in activities in a broad range of fields, including Science and Medical Systems, Electronic Device Systems, Industrial Systems, and Advanced Industrial Products. The company's consolidated sales for FY 2017 were approx. JPY687.7billion (USD6.3billion). For further information, visit http://www.hitachi-hightech.com/global/.
About Hitachi High-Tech Analytical Science Corporation
Hitachi High-Tech Analytical Science is a new global company created in July 2017 within the Hitachi High-Technologies Group. The company is headquartered in Oxford, UK, with research and development and assembly operations in Finland, Germany and China and sales and support operations in a number of countries around the world. Our product range includes:
·         X-MET8000 handheld analyzers, used by thousands of businesses to deliver simple, rapid and non-destructive analysis for alloy analysis, scrap metal sorting and metal grade screening using precision XRF technology.
·         Vulcan handheld analyzers, with LIBS laser technology, identify metal alloys in just one second, making it one of the fastest analysers in the world. This hugely benefits businesses processing high volumes of metal.
·         FT series, X-Strata, and MAXXI microspot XRF analyzers measure coating thickness of single- and multi-layer coatings including alloy layers and are designed to be incorporated into quality control or process control programs, as well as research laboratories.
·         Lab-X5000 and X-Supreme8000 benchtop XRF analyzers deliver quality assurance and process control across a diverse range of industries such as petroleum, wood treatment, cement, minerals, mining and plastics.
·         Our PMI-MASTER, FOUNDRY-MASTER and TEST-MASTER range of analyzers are used by industries the world over for fast and precise metals analysis. Featuring optical emission spectroscopy technology, all important elements with low detection limits and high precision can be determined, including carbon in steel and all technically relevant main and trace elements in nearly all metals.
For Media Inquiries
Kim White, Marketing Communications Manager
Hitachi High-Tech Analytical Science
Email: kim.white@hitachi-hightech-as.com
Source: Hitachi High-Tech Analytical Science
Share:
---
Categories: Metals, Metallurgy
Tags: handheld XRF, Hitahci High-Tech, metal analyzer, metals analysis, X-MET, XRF
---