Hitachi High-Tech Analytical Science Accelerates Growth and Expansion Plan
Move Marks the Final Phase in Joining Hitachi High-Technologies Group
Press Release
-
updated: Oct 10, 2018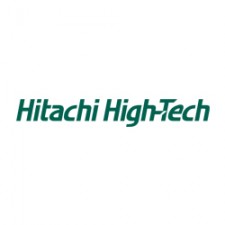 WESTFORD, Mass., October 10, 2018 (Newswire.com) - Hitachi High-Tech Analytical Science Corporation (Hitachi High-Tech Analytical Science), a Hitachi High-Technologies Corporation (TSE: 8036) wholly owned subsidiary engaged in the manufacture and sales of analysis and measuring instruments, announced a recent move of their U.S. corporate office to a newly designed and expanded innovative office. This new location in Westford will serve as a hub for their nation-wide operation and allow Hitachi High-Tech to increase its presence to better service and support customers all across the country.
This marks a significant milestone and the final phase in the transition resulting from the sale of Oxford Instruments Industrial Analysis to Hitachi High-Technologies. The U.S.-based move, along with subsequent global office moves, demonstrates Hitachi's commitment and support of a long-term growth plan for this division. The sale also resulted in a significant expansion of the company's product portfolio for the industrial sector by offering a broader range of instruments needed by companies in this industry.
"The decision to expand our presence in the U.S. was based on underlying confidence in the industrial sector and the product portfolio we could now offer," says Dawn Brooks, Managing Director of Hitachi High-Tech Analytical Science. "We were already experiencing an increase of opportunities in this region and therefore have confidence in the investment we are making."
Situated in the heart of the 495-traffic belt Hitachi High-Tech Analytical Science is ideally located in Greater Boston's technology business zone providing increased access to a talent pool of experts in high technology. The enlarged footprint of the new office includes a state-of-the-art applications lab, a contemporary center for calibration and repairs, and a dedicated customer-facing area for training and demonstrations. This Boston-based facility will now serve as the heart of our national operation and it aligns Hitachi's overall strategy to grow the existing Hitachi High-Tech Americas group with offices currently located in Chattsworth, CA and Dallas, TX. Combined these offices are ideally suited for increased responsiveness to keep U.S. business operations moving smoothly.
"Our applications lab and calibration and repair center is better structured and optimized for servicing our clients. Our applications team and technicians' expertise is unparalleled," said Kelly Marchand, Hitachi High-Tech's Customer Support Manager, Americas. "We can offer the same impeccable service as we always have, but on a larger and a more efficient scale. In addition, we are accredited through the American Association for Laboratory Accreditation (A2LA), recognized as an industry standard for testing and calibration laboratories according to the Organization for Standardization (ISO). This means that our service center is compliant with their high standards for the calibration and repair of Optical Emission Spectrometers (OES) and X-ray Fluorescence (XRF) instruments for coating thickness. We have the capacity and experience to repair and calibrate precision analytical instruments from our current customer install-base, as well as, equipment from other manufacturers of XRF, LIBS and OES equipment."
End
Hitachi High-Tech Analytical Science website
linkedin.com/company/hitachihtas
About Hitachi High-Technologies Corporation
Hitachi High-Technologies Corporation, headquartered in Tokyo, Japan, is engaged in activities in a broad range of fields, including Science and Medical Systems, Electronic Device Systems, Industrial Systems, and Advanced Industrial Products. The company's consolidated sales for FY 2017 were approx. JP687.7billion (USD6.3billion). For further information, visit http://www.hitachi-hightech.com/global.
About Hitachi High-Tech Analytical Science Corporation
Hitachi High-Tech Analytical Science is a new global company created in July 2017 within the Hitachi High Technologies Group. The company is headquartered in Oxford, UK, with research and development and assembly operations in Finland, Germany and China and sales and support operations in a number of countries around the world. Our product range includes:
FM EXPERT, PMI-MASTER, FOUNDRY-MASTER and TEST-MASTER range of analyzers are used by industries the world over for fast and precise metals analysis. Featuring optical emission spectroscopy technology, all important elements with low detection limits and high precision can be determined, including carbon in steel and all technically relevant main and trace elements in nearly all metals.
X-MET8000 handheld analyzers, used by thousands of businesses to deliver simple, rapid and non-destructive analysis for alloy analysis, scrap metal sorting and metal grade screening using precision XRF technology.
Vulcan handheld analyzers, with LIBS laser technology, identify metal alloys in just one second, making it one of the fastest analyzers in the world. This hugely benefits businesses processing high volumes of metal.
X-Strata and FT range microspot XRF analyzers measure coating thickness of single- and multi-layer coatings including alloy layers and are designed to be incorporated into quality control or process control programs, as well as research laboratories.
Lab-X5000 and X-Supreme8000 benchtop XRF analyzers deliver quality assurance and process control across a diverse range of industries such as petroleum, wood treatment, cement, minerals, mining and plastics.
For Media Inquiries
Kim White, Marketing Communications Manager, Americas
​Hitachi High-Tech Analytical Science
​Email: kim.white@hitachi-hightech-as.com
Source: Hitachi High-Tech Analytical Science
Share:
---
Categories: Metallurgy, Material Sciences
Tags: Elemental analysis, Hitach High-Tech, materials science, metalurgy
---