Hillside Announces Custom Certified Celebrant Services
Press Release
•
updated: Aug 9, 2017
Progressive Options for Honoring the Life of Your Loved One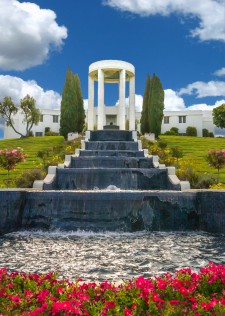 LOS ANGELES, August 9, 2017 (Newswire.com) - Hillside Memorial Park and Mortuary is proud to announce the introduction of Certified Celebrant Services. Certified Celebrants are officiants who conduct custom services tailored to each family's unique traditions and wishes. Working together with each family, Hillside's Certified Celebrants are able to customize every aspect of the funeral service, unveiling service or cremation memorial, with or without the participation of clergy.
For many families, traditional services do not resonate with their spiritual values. Our Certified Celebrants are here to serve families who consider themselves "spiritual" or "non-religious." Selecting from one of Hillside's many service options will ensure that the funeral is a true memorialization of your loved one, whether or not Hillside Memorial Park is chosen as the final resting place.
Certified Celebrant Services also provide a unique opportunity for each family to honor and celebrate the life of their loved one during the unveiling service — a longstanding Jewish tradition that occurs when the memorial marker is put in place. Celebrants can help each family create a tribute for their loved one at the time of the unveiling service. Family and friends who were not able to attend the funeral can commemorate the life and legacy of their loved one at the time of the unveiling.
Custom options may include personalized invitations, musical arrangements, song tributes, written stories, video montages, memorial releases, and receptions. Hillside's Certified Celebrants work alongside families to create unique and meaningful celebrations of one's life and legacy.
Hillside Memorial Park and Mortuary is a community service of Temple Israel of Hollywood. For over 75 years, Hillside has provided members of the community the means to honor and remember their loved ones in beauty, tranquility and the comfort of Jewish traditions. For more information, visit www.hillsidememorial.org.
Media Contact:
Paul Goldstein​
​Phone: (310) 641-0707​
​Email: pgoldstein@hillsidememorial.org
Source: Hillside Memorial Park and Mortuary