Highway Toll Administration Announces Innovation Lab: Solicits Commercial Ideas From Toll Industry Experts
Industry-leading tolling service provider launches technology initiative with the unveiling of the HTA Innovation Lab.
Press Release
-
updated: Nov 10, 2017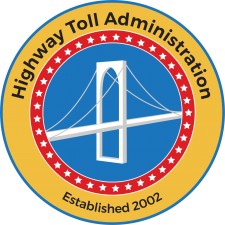 ROSLYN HEIGHTS, N.Y., November 10, 2017 (Newswire.com) - Highway Toll Administration LLC ("HTA") announced today the opening of its lab for innovation and entrepreneurship with the goal of spurring innovative ventures across the tolling and violation management industry. In recognition that great ideas lie with subject matter experts who may not have the resources to commercialize a good idea, HTA intends to solicit and incubate new products and services with passionate individuals or organizations who see the benefit of partnership with HTA.
"For HTA as well as for the tolling industry, the importance of innovation cannot be overstated," said HTA's Chief Executive Officer David Centner. "For the first time, HTA is looking outside its walls by soliciting disruptive technology and service-based ideas from subject matter experts within the tolling industry." HTA will fund, incubate and support these initiatives including developing go-to-market strategies that accelerate the development and introduction of new ideas and solutions.
HTA, the longtime leader in providing toll management services for fleets, has a successful history utilizing innovation toward driving its own strategic objectives. The Innovation Lab is created on the premise that good ideas can come from anywhere, not only from within HTA, but also industry experts. "HTA will become a center for entrepreneurship by leveraging its deep experience and partnerships in fleet management and tolling," added Jon Routledge, HTA's President. "Our goal is to drive innovation by connecting entrepreneurial ideas with the people and resources necessary to bring them to market."
Like the very enterprises it will incubate, HTA similarly has its own traditional entrepreneurial origins. "Having personally started HTA from my attic 15 years ago, we have a unique understanding of the process of entrepreneurship, how to refine and nurture the entrepreneur and the idea, and overcoming obstacles along the way," said David Centner.
HTA Innovation Lab is accepting ideas for consideration immediately. The Innovation Lab will be led by HTA's senior leadership team as they shepherd ideas through HTA's proprietary methodology designed to quickly ascertain a project's commercial viability. Hardware, software, and services ideas will be the Lab's initial areas of focus. The HTA Innovation Lab will be managed from its Jersey City, New Jersey facility.
For further information on HTA's Innovation Lab, contact:
Kenny Chadna
516-307-3623 Ext.915
innovation@htallc.com
Source: Highway Toll Administration
Share:
---
Categories: Business Development, Business Technology, Transportation and Logistics, Automotive, Mobile and Smart Phones, Traffic, Fleet, Administration and Management, Car Rental
Tags: autonomous vehicles, cashless tolling, citation dismissal, fleet management, Highway Toll Administration, ride sharing, toll innovation
---