HighPoint Technology Group Named by CIO Review Alongside ORACLE, Microsoft and IBM as a Top 20 Cloud Provider
Volaré offers a single solution for managing Public, Private, and Hybrid Clouds built with the Enterprise in mind, Disaster Recovery and Business Continuity and traditional Colocation. These days organizations run a little of everything, so get to know our tightly integrated Hybrid Cloud Platform.
Press Release
-
updated: Jan 23, 2018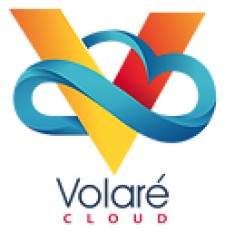 Houston, TX, January 23, 2018 (Newswire.com) - Houston cloud service provider HighPoint Technology Group was recognized this month as an industry leader in cloud computing and virtualization solutions alongside industry heavyweights ORACLE, Microsoft, IBM and Citrix among others.  CIO Review chose to feature HighPoint Technology Group's CEO Steve Guistwite on the cover of their latest issue due to the flexibility, automation and integration capabilities of the Volarè cloud.  CEO Steve Guistwite said, "[w]e built the Volarè cloud with the enterprise in mind as companies have now figured out that cloud is not 'an either or scenario', it is 'an and' decision.  Business are changing rapidly, so being agile requires more scale, more integration, more automation and more infrastructure." 
For IT leaders not yet familiar with the Volarè cloud offering, the HighPoint service enables a suite of capabilities including integration between traditional infrastructures, private cloud and public cloud boundaries,  unified storage management and on-demand private storage services across all boundaries and high performance VM server hosting, VDI and SD-WAN services.  These features all combine to provide a flexible, yet still economical solution for midsize and enterprise environments alike.  "What makes Volarè an easy sell, and also the reason that CIO Review keyed in on it, was likely the value derived from flexibility without substantially increasing infrastructure costs.  In many cases it actually reduces cost which is becoming less common as app vendors shift to SaaS models" says Joseph Janecka, VP of Sales & Marketing for Highpoint Technology Group.
Another key feature of the HighPoint offering, is the addition of managed services and artificial intelligence (AI) technologies that bolt directly on top of the platform.  HighPoint offers its customers a monitoring service that monitors inside VM's and checks for fault conditions, performs routine maintenance and performs automated remediation for over 700 different conditions to help optimize customer VM performance.  These services can run on the Volarè private cloud, AWS, Azure and on traditional infrastructures and are administered through a single pane of glass.  In addition, the service will integrate with existing ticketing and resolution processes and the AI bots will notify a real-human for further inspect in the event of a OS level up condition cannot be resolved by the bot.
For more information on the Volarè cloud, please visit http://www.volarecloud.com/.  For a complimentary pass to read the HighPoint Technology Cover is available here. The complete list of cloud solutions featured in the current CIO Review issue can be accessed digitally online as well on page 14 immediately following the HighPoint Volarè feature article.
Source: HighPoint Technology Group
Share:
---
Categories: Business Technology, Cloud computing, Information Technology
Tags: Amazon Web Services, Cloud Service Provider, Houston Cloud Services, Houston Managed Services Provider, Hybrid Cloud, Microsoft Azure, ORACLE Cloud, VMWare.
---