High Quality Durable Medical Equipment in Philadelphia Serve Patients
Press Release
•
updated: Dec 20, 2016
High quality and easily portable and durable medical equipment from the authentic service providers allow the patients receive home health care during critical medical conditions.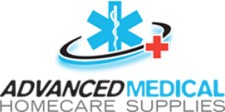 West Chester, PA, December 20, 2016 (Newswire.com) - ​Some of the recent reports that have been released in the medical journals show that almost 50 percent of people aged above 50 needs artificial medical assistance to carry out the daily activities of living. Some of the basic aids for daily living consists of the products that have been designed for the self-care links, which maintains the personal hygiene and brings in the functionality of multiple types of equipment. Advanced Medical HomeCare Supplies, as a full-service provider of home and commercial medical equipment, has been serving durable medical equipment in Philadelphia and respiratory supply needs since 2005. They specialize in manufacturing quality respiratory equipment including CPAP machines CPAP supplies for sleep apnea treatment and a full line of oxygen equipment.
When everyday life turns out to be hectic, quality of life automatically gets compromised, and hence there must be enough precision while treating certain medical conditions. Hence it is essential to maintain the independence to fulfill the universal medical desire. Since they have already spent years in the industry, and the entire range of products have gone under thorough maintenance, the customers are ensured to find the best service by using their products.
The durable medical equipment has been designed accordingly so that they successfully serve the specific medical and critical home health purposes. Although they are prescribed by the physicians, experts at Advanced Medical HomeCare Supplies claim, that one can feel free to use them repeatedly while requiring home care facilities.
Apart from this, they specialize in respiratory equipment including Respironics CPAP in Philadelphia and supplies for sleep apnea treatment and a full line of oxygen equipment including portable oxygen concentrators, home fill devices, tubing, and supplies. They know that there are many places and ways to find the home medical equipment and supplies, and hence go the extra mile to provide the unique needs of all their clients and prove themselves the best in the market.
About the Company
Advanced Medical Homecare Supplies has been serving home medical equipment and respiratory supply needs since 2005. As a full-service home medical equipment provider with a strong commitment to customer service, customers know that they can count on AMHS every time. They are located just off of Route 202 in West Chester PA.
Source: Advanced Medical Homecare