High-End Digital Printing in Alaska Delivers Cutting Edge Technology to Businesses
Quality and affordable printing solutions provide businesses the edge in promoting their brand wide in the market.
Press Release
-
Sep 26, 2016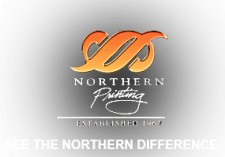 Fairbanks, AL, September 26, 2016 (Newswire.com) - Although Alaska has its reputation for bearing the hardcore industrial belt in its heart, it even poses equal opportunities for diverse commercial landscape. Since none of the business can find enough exposure without effective promotion and marketing, they keep these two factors as their primary concern. What is a must need for all these businesses to adopt effective promotional strategies, is large scale printing options and Northern Printing gives them the option. Alaska as always given the businesses a steady market and an excellent opportunity to grow in leaps and bounds. Northern Printing just acts as a catalyst in speeding up their growth.
It is not just a few years, but almost five decades, that Northern Printing has been in business, and they have been the industry leader since then. They are really pleased to serve all the businesses throughout the state with a wide range of commercial printing services designed specifically for the users to enjoy the effective marketing opportunities, create eye-catching materials and make the most of their print products. From business cards and brochure printing in Alaska to letterhead, posters, mailers and more, Northern Printing has proved to stand up to all the expectations.
Color printing technology is not about simply making things look good, it's more about serving the best purpose for the business. Most of the printing concerns look for delivering products which are visually lucrative, but that might not be effective for a business. While the clients approach Northern Printing, they are ensured to receive products which will give them the cutting edge in the market. They understand, that the quality digital printing techniques do not reflect them, but the clients that they serve- and hence try serving the best.
Apart from Alaska, Northern Printing also delivers the best quality digital printers in Fairbanks and Anchorage with a cutting edge technology. They even arrange for consultation sessions where the specific needs of the clients are correctly adjudged. Anyone interested can ring them up at 907-562-6554 anytime.
About the Company
Northern Printing is a full-service printer, in business since 1967, and understands the needs of businesses throughout Fairbanks and the surrounding communities. Their talented young team and long term employees know how to stretch their marketing dollars, so that their clients can enjoy cost-effective printing for virtually any commercial need.
Source: Northern Printing
Share:
---
Categories: Printing
Tags: Printer Anchorage, Printer Fairbanks, Printing Alaska
---