Hidden in Plain Sight: The Solution to K-12 Student Learning Loss Recovery is in Your School's Art Room
Press Release
•
Jul 12, 2022
Visual Arts Support Students' Academic and Social Development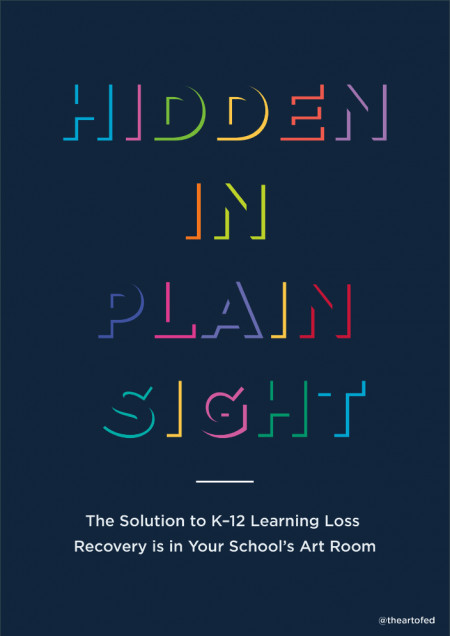 OSAGE, Iowa, July 12, 2022 (Newswire.com) - The Art of Education University (AOEU) — an institution that supports art education at every level — is reminding K-12 art educators that they may be the key to addressing the growing problem of student learning loss.
Learning loss is nothing new to American education. Every school year brings conversations about the ''summer slide" that students experience. Post-pandemic learning loss has also contributed significantly to schools addressing unprecedented levels of unfinished learning and social-emotional stress.[1] Yet there is potential for a familiar instructional approach to help students thrive.
Research in neuroscience and brain-targeted teaching shows that embedding the arts into instruction results in higher levels of student mastery[2] and can improve student mental health[3]. Studies also show that drawing boosts memory and cognition, nearly doubling recall in students as they process information and translate it into semantic learning.[4]
Findings from a program in Texas provided strong evidence that arts educational experiences can significantly positively impact academic and social development. Through a randomized controlled trial with more than 10,000 students enrolled in 42 schools across the Houston area, researchers found that arts-learning experiences — "art for art's sake" — benefit students in terms of reductions in disciplinary infractions, increases in compassion for others, and improvements in writing achievement. Furthermore, arts-education experiences improve school engagement and college aspirations.[5]
"Simply put, there is no other subject that can rejuvenate learning more than the visual arts," said Dr. Cheryl Hayek, Chief Academic Officer for The Art of Education University. "The value of visual arts in cross-curricular instruction and arts-integrated curriculum is widely known, but the myriad benefits of art education as a singular discipline that is far-reaching beyond the art room are not often acknowledged. Art empowers students and enhances social-emotional learning skills. It prepares students to think critically while providing the foundation for thinking creatively across disciplines."
Opportunities for general education and art teachers to work together also has a proven impact on students. Wisconsin's Milwaukee Public Schools (MPS) system recently tried an "ambitious instruction" approach using the arts to improve formative assessment, student engagement, and direct strategic instruction across all subjects. The district made a statistical impact on reading and math the first year it started implementing arts integration and connected it to the school improvement plan. MPS has now created several arts integration model (AIM) schools and is tracking the impact of that approach.
Dr. Deborah Bowling, Manager of Fine Arts for Milwaukee Public Schools, said, "We did professional development for the entire district on visual thinking strategies and writing across the curriculum. This includes how our students look at things from a different lens, and how the arts can increase the details in their writing, and make predictions with reading."
While educators nationwide strive to create engaging environments for children to learn and thrive, many do not know that the art room holds the proverbial key to helping students recover from their learning loss. Supporting visual arts instruction will increase students' well-being and teach them to think critically and creatively in any classroom.
Read more details about art and learning loss recovery in AOEU's full letter to the art community here.
Source: The Art of Education University (AOEU)