HexaBuild's Scott Hogg Develops AWS IPv6 Course for A Cloud Guru
Press Release
-
updated: Jul 15, 2019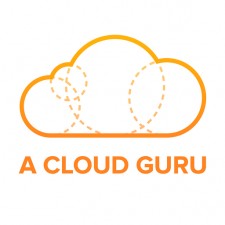 PHOENIX, July 15, 2019 (Newswire.com) - Advanced cloud, security and networking consulting firm HexaBuild Inc. today announced that their CTO, Scott Hogg, has developed an IPv6 class for A Cloud Guru, the leading AWS online training resource in the world. The title of the course is "Rapidly Deploying IPv6 on AWS."
This AWS-specific IPv6 class teaches students how to use scriptable infrastructure to quickly deploy dual-protocol cloud environments for the fastest and broadest internet reachability. This course teaches the foundational information about IPv6 and then delves into IPv6 configuration for AWS virtual networking services. With easy-to-follow-along demonstration videos showing how to IPv6-enable VPCs, subnets, route tables, NACLs, security groups and external VPC connectivity, it is ideal for anyone learning AWS. The class covers configuration and troubleshooting of dual-protocol EC2 instances and web-tier services like CloudFront, ALB, WAF, S3 buckets and DNS services with Route 53. It then shows the students how to use CloudFormation Templates and AWS CLI scripts to rapidly deploy dual-protocol AWS environments. Those scripts can be used by the students to deploy their own AWS IPv6 environments.
Scott has been consulting on AWS cloud infrastructure for many years and holds most of the top-level AWS certifications with the help of A Cloud Guru's training materials. His experience comes from years of helping U.S. federal government customers securely deploy AWS infrastructure in a scriptable manner. Scott applies his decades of networking and security experience to public cloud infrastructure and he shares his enthusiasm for IPv6 with the A Cloud Guru students.
Scott is an industry expert and an experienced network specialist who has demystified the complex topic of IPv6 networking. The concepts are well presented, clearly explained and include several hands-on labs to apply and reinforce the newly acquired information. "I had little knowledge of IPv6 prior to this course, and now I know how to enable IPv6 on AWS and know what tools to use to rapidly deploy IPv6 on AWS," says Rob Taylor, a student of the course. "I highly recommend this course to any cloud engineer who has little or no IPv6 experience and wants to learn how to enable IPv6 on AWS." 
"Having used A Cloud Guru's platform myself, I am excited to be able to contribute to A Cloud Guru's learning platform, said Scott. "I encourage all the students to leverage this course content to IPv6-enable their own cloud infrastructure, making it reachable to the broadest set of customers, partners, suppliers, vendors and everyone."
About A Cloud Guru:
A Cloud Guru is the premier learning and talent development platform for cloud computing, delivering world-class courses by engineers, for engineers. Our state-of-the-art platform provides both businesses and individuals with the ability to stay current, stay relevant and deliver results with cloud computing. To date, more than 900,000 students across 186 countries have taken our courses, labs and quizzes. To learn how A Cloud Guru can accelerate your team's adoption of cloud computing, please visit https://acloud.guru.
Follow A Cloud Guru on Twitter and LinkedIn.
Source: HexaBuild Inc.
Share:
---
Categories: Cloud computing
Tags: AWS, channel, Cloud, course, deploy, Guru, HexaBuild, IPv6, rapidly, Scott Hogg
---