HexaBuild Adds IPv6 Veteran Cody Christman to the Team
Press Release
•
updated: May 19, 2020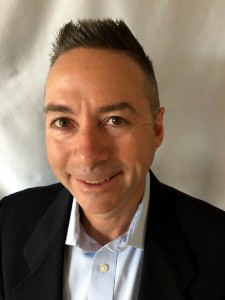 PHOENIX, May 19, 2020 (Newswire.com) - Advanced cloud, security, and networking consulting firm HexaBuild, Inc. today announced the addition of networking industry expert and IPv6 veteran Cody Christman to the HexaBuild team as Principal Consultant. Cody will be leading client projects, and his many years of experience and expertise with large networks and IPv6 deployments will be a great asset to the HexaBuild team.
For the past 10 years, Cody has worked at Ensono where he held the position of Distinguished Member of Technical staff. As the Principal Architect for Ensono's Data Center and Cloud Services, Cody defined the business unit's global network strategy and architecture (backbone, data center fabric, network products, cloud and virtualization). His duties included driving IPv6 deployment, new data center facility selection and design, and Cloud Interconnect architecture.
Prior to Ensono, Cody was a founding member of the Internet Service Provider Verio, and after Verio's acquisition continued work for the Japanese telecommunications giant NTT as their Director of Product Engineering.
Cody is a longtime member of the Rocky Mountain IPv6 Task Force, North American IPv6 Task Force, and the IPv6 Forum. He has authored numerous articles about IPv6 transformation and spoken at dozens of events around the world. Notable events include CiscoLive, Palo Alto Ignite, IEEE Globecom, Asia Pacific Advanced Network (APAN), Pacific Telecommunications Council (PTC), Consumer Electronics Show (CES), Wireless Broadband Alliance, Yankee Group, Burton Group, the Google IPv6 Conference, the North American IPv6 Task Force Summit, and as a guest of the European Commission.
"Cody and I first met in graduate school at the University of Colorado where we became friends and shared a passion for all things networking. Over the last 25 years, Cody has continued to stay on the leading edge of Internet technologies, including IPv6, cloud and data center. Cody is a tremendous talent, and we look forward to working alongside him," says Scott Hogg, CTO & Co-Founder of HexaBuild.
Cody has a Bachelor of Science in Electrical Engineering and a Master of Science in Telecommunications. His expertise is focused on network architecture and Internet Protocol version 6 (IPv6), private and public cloud networking, and service provider product development.
Source: HexaBuild, Inc.