Hempitecture Inc. Sponsors Demonstration Accessory Dwelling Unit Project at HUD & NAHB's Innovative Housing Showcase
Press Release
•
Jun 9, 2023
Hempitecture Inc. is proud to supply HempWool® Thermal Insulation for showcase on the National Mall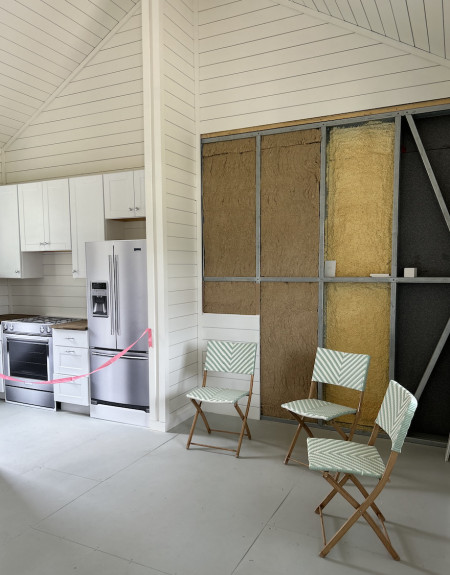 WASHINGTON, June 9, 2023 (Newswire.com) - Hempitecture Inc., a leading provider of sustainable building materials, proudly announces its sponsorship of an affordable housing ADU demonstration project at the ongoing HUD & NAHB's Innovative Housing Showcase. The event is free to the public and scheduled to take place from June 9-11 in Washington, D.C. at the national mall. This groundbreaking display aims to stimulate a national conversation on federal disaster housing policy and address workforce housing shortages.
The Innovative Housing Showcase, organized by the Department of Housing and Urban Development (HUD) and the National Association of Home Builders (NAHB), is a public event designed to raise awareness about cutting-edge housing designs and technologies that have the potential to enhance housing supply, reduce construction costs, and lower expenses for both homeowners and renters. HUD has expressed a particular interest in innovative housing designs and technologies that not only decrease costs but also expand affordable, accessible, and healthy housing options for low- and moderate-income households. Additionally, the showcase seeks to support aging in place, improve climate mitigation and resilience, aid in disaster recovery efforts, promote energy efficiency, and facilitate decarbonization in the housing sector.
Cypress Community Development Corp., a not-for-profit housing development company renowned for its expertise in devising innovative solutions for disaster recovery and workforce housing, is spearheading the Demonstration project. Specializing in the creation of Missing Middle Housing types, such as cottages, duplexes, townhomes, multiplexes, and accessory dwelling units in Opportunity Zones, Cypress CDC has an impressive track record of success.
With extensive experience in the field, Cypress CDC has overseen numerous projects funded by FEMA, including the development of over 460 Katrina Cottages in Louisiana. In addition, they have played a crucial role in rebuilding efforts following catastrophic events such as Hurricane Irma in the Florida Keys and the 2017 wildfires in Sonoma County, California.
Hempitecture Inc. recognizes the importance of sustainable and resilient housing solutions and is proud to support this Demonstration project at the Innovative Housing Showcase. By collaborating with Cypress CDC and other industry leaders, Hempitecture Inc. aims to showcase the potential of hemp-based materials and sustainable building practices in addressing pressing housing challenges. In particular, Hempitecture has donated HempWool® Thermal Insulation for this showcase project, bringing this new material to an expected total audience of 40,000 attendees.
The Innovative Housing Showcase presents an opportunity for stakeholders, policymakers, and the public to engage in meaningful discussions regarding disaster housing policy and workforce housing shortages. It serves as a platform for sharing knowledge, fostering innovation, and collectively envisioning a future that is both affordable and sustainable.
Source: Hempitecture Inc.