Heirloom Cacao Preservation Fund Celebrates Its 17th Designee for Prized Cacao
Press Release
•
Mar 30, 2023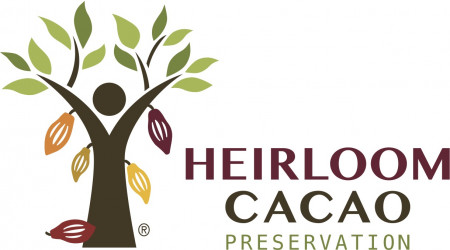 IZABAL, GUATEMALA, March 30, 2023 (Newswire.com) - Heirloom Cacao Preservation Fund (HCP), a nonprofit 501(c)3, celebrates their 17th designee for cultivating prized cacao with superior flavor and genetic profiles while maintaining social and environmental equity. Cacao farm designees enjoy the prestige, knowledge transfer, and ongoing support that the HCP designation brings. HCP designations are known in the industry to increase global demand from buyers. Providing small-holder cacao farmers and their workers a higher standard of living while actively supporting the local biodiversity and environment.
To announce the new #17 designation, HCP will host an exclusive broadcast TV-quality online event with informative genetic, terroir, and flavor profile data. The event includes an exclusive chocolate tasting, presentation of the designee certificate, special trivia with prizes, and a Q/A session.
Hosted by international chocolate sculptor Paul Joachim, a board member of HCP, the event features an opening by cacao expert Jacob Marlin, HCP President and Executive Director of the Belize Foundation for Research and Environmental Education. Along with prestigious chocolate aficionado Ed Seguine, HCP Tasting Panel Chair, guiding the audience of over 90 participants from eight countries through what makes #17 designee heirloom cacao prized among cacao buyers and chocolate makers. For the tasting portion, participants receive a sample of the #17 designee chocolate, which includes cacao buyers, chocolatiers, cacao farmers, chocolate manufacturers, chocolate retailers, and chocolate consumers.
"Designating HCP 17 to Rodrigo Sevilla at Kampura Farm in Guatemala is as exciting for us at the Heirloom Cacao Preservation Fund as it is for the designee. As we continue to identify Heirloom varieties around the world, we hope this process ensures the fine chocolate industry can source the finest beans to make some of the world's most exquisite chocolate products and ensures the diversity of flavours are preserved for future generations. Congratulations to the team at Kampura Farms," said Mr. Marlin, President of HCP.
Farmer Rodrigo Sevilla shared, "The impact of receiving the designee recognition is one of the most important accomplishments for our farm. We have spent years improving our post-harvest process in order to get the best flavour profile for our beans. It's such a wonderful feeling to be recognized as one of the best cacao farms in the world. It motivates us to continue our work promoting our genetics and exploring new local varieties."
HCP's announcement of designee #18 will be in the second half of 2023.
About Heirloom Cacao Preservation Fund
As a 501c3 nonprofit, HCP is committed to improving the lives of cacao farmers and their families, and is working to protect the world's threatened supply of high-quality, flavorful chocolate. Our mission is to "discover, identify and preserve fine flavor Heirloom cacao varieties for the conservation of biological diversity and the empowerment of farming communities".
Source: Heirloom Cacao Preservation Fund