Healthy New Albany Announces Launch of New Wellness Initiative, HNA Wellness Works
Press Release
•
Sep 22, 2023
HNA Wellness Works Offers a Comprehensive Community Approach to Employee Wellness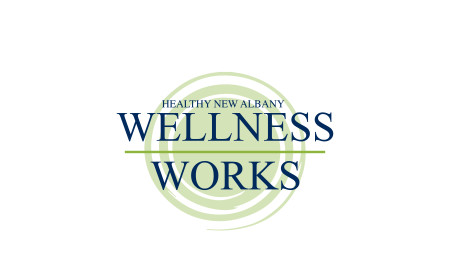 NEW ALBANY, Ohio, September 22, 2023 (Newswire.com) - In an era where employee wellbeing is paramount, Healthy New Albany, a pioneer in community engagement and wellness, is thrilled to announce the launch of its groundbreaking new health initiative focused on wellbeing in the workplace: HNA Wellness Works.
Workplace wellness is critical for businesses today. As the Columbus area continues to see incredible growth, including the recent $1.7 billion investment from Google, the need for new initiatives to prioritize employee wellbeing is growing as well. The CDC estimated in 2023 that insurance companies and employers are predicted to save 200 million in healthcare costs by 2030 by incentivizing Worksite Wellness Programs.
52% of U.S. companies offer wellness programs.
72% of employers saw a reduction in healthcare costs after implementing a wellness program.
The average return on investment for employee wellness programs is six-to-one.
Under the leadership of Pamela Conn, HNA Wellness Works delivers a curated wellness journey for your employees. The comprehensive worksite wellness program cultivates group and individual potential to improve overall health, efficiency, creativity, and productivity in the workplace.
"As more and more companies come to and grow in Columbus, we know that our expertise in health and wellness can benefit employers and employees alike," said- Pamela Conn, Wellness Works Coordinator. "We believe that an inspired workforce is the cornerstone of a successful business and a thriving community. Wellness Works enhances individuals' lives and cultivates a more cohesive and resilient workforce."
The initiative has already been adopted by marquee companies across Columbus, including Meta, Ohio State University Wexner Medical Center, Bob Evans Farms, Inc., Bath & Body Works, Abercrombie & Fitch, New Albany Plain Local Schools, Buckeye Innovation, and others.
Modern work environments can be demanding, often placing significant stress on employees. HNA Wellness Works cultivates workplace well-being through a comprehensive, curated, turn-key experience focused on all aspects of health and well-being for businesses large and small. Visit HNAWellnessWorks.org to learn more.
HEALTHY NEW ALBANY
As a national model for community well-being, Healthy New Albany is a non-profit organization based in New Albany, Ohio, designed to cultivate and inspire healthy living. Led by Executive Director Angela Douglas, HNA provides a variety of health-based community programs, services and events, farmers market, food pantry, community garden, health magazine, and hundreds of programs for people of all ages.
Today, the Philip Heit Center for Healthy New Albany serves as the epicenter for health promotion efforts in New Albany, thanks to support from a number of entities working together to establish wellness as a pillar of the community. Presently, The Ohio State Wexner Medical Center Health and Fitness Center, along with Nationwide Children's Hospital, collaborate within the Heit Center alongside Healthy New Albany to deliver health programs and services to thousands of Central Ohio residents. To learn more, visit HealthyNewAlbany.org.
Source: Healthy New Albany