Healthcare Professionals Are Opening Their Homes to Vulnerable Adults in Florida
Press Release
•
updated: Apr 17, 2020
Cohana's innovative homesharing platform brings hope in times of uncertainty.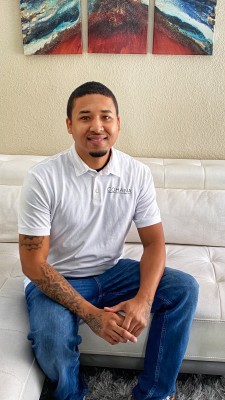 MIRAMAR, Fla., April 17, 2020 (Newswire.com) - Cohana today announced they will be focusing their efforts on assisting families and older adults impacted by the COVID-19 pandemic. According to data gathered by 36 state agencies, NBC News reports nearly 2,500 nursing homes and long-term care facilities have been affected by the coronavirus, resulting in over 3,600 deaths nationwide. Florida is one of the 28 states currently not reporting nursing home deaths, but a Fox news tally reveals over 700 coronavirus cases in long-term care facilities across the state. Families need to find safe immediate shelter for their loved ones. Cohana hopes to solve this dilemma by allowing families to place their loved ones in a private home with a licensed nurse or certified nursing assistant for a fraction of the cost of most long-term care facilities. Healthcare professionals have listed over a hundred private residences on Cohana's website since its launch in September of 2019, offering space in their homes to older adults who require assisted living. The site allows care seekers to search home-sharing options, scroll through a healthcare professional's qualifications, view photos of the available space and negotiate rates.
Cohana is helping vulnerable adults find more intimate places to live and be cared for. Caretakers provide lodging, meals and living assistance in a family setting. Cohana allows care home professionals to list their services and space for free, only requiring a $24.99 annual fee for Cohana to conduct a detailed screening and background check. Care seekers have a completely free tool to view all the available providers in their area and narrow it down to the facility or private care home that best matches their needs. With an increasing number of healthcare providers protesting their working conditions and exposure to the virus, Cohana is sure to see an uptick in listings.
At the moment, over 633 deaths have occurred in Florida due to the rapid spread of the virus, and 22,897 positive cases are being reported from the State Department of Health. With the lack of transparency about locations of cases, families are forced to sort through news articles and public information to find out if their loved ones are in an affected establishment. Crowding in assisted living facilities and nursing homes and a shortage of protective equipment for employees make it challenging for healthcare workers to prevent the spread of the virus among the residents and staff.
As of today, there are over 1.9 million COVID-19 cases worldwide and 676,676 cases in the US, including 34,784 deaths, the largest death reporting in the world. The CDC reports 8 out of 10 deaths in the U.S have been in adults 65 years old and older, with underlying health issues being the major contributor. Cohana's CEO and founder David Phillip says, "Families are faced with an overwhelming decision at the moment and we need to find new ways to care for our loved ones that keep them safe."
After ten years of caring for terminally ill patients as a hospice nurse and co-owner of an assisted living facility in South Florida, Phillip launched Cohana as a way to address the challenges families face when trying to find proper housing and support for their loved ones during times of distress. "In order to find the appropriate long-term care solution, families need to be aware of the options that exist and how to choose them," Phillip says. There are a handful of placement services that control where and how families find support online, usually referring them to the highest bidders. Cohana takes a more transparent approach, giving families the control and ability to ensure they find the care that best suits their needs, without involving a sales agent seeking a commission check. Cohana is providing an essential service during a time where families need to protect their vulnerable loved ones and find more private, secure care for them.
Source: Cohana Inc.