Health Plans Are Missing Out on Revenue and Cost Savings by Overlooking the Strategic Importance of Complaints, Appeals and Grievances
Press Release
•
May 16, 2022
Inspire Innovations launches Compliant A&G 7.0 (CAG) a proven solution that reduces the costs of Complaints, Appeals and Grievances, lowers complaint rates and most importantly, helps improve top line growth.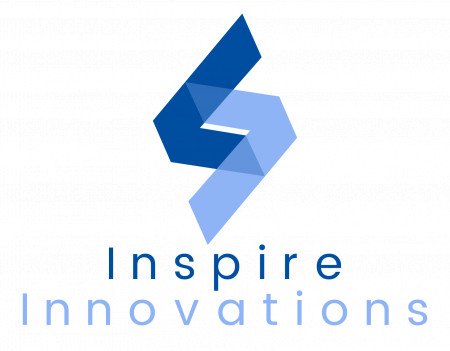 BOULDER, Colo., May 16, 2022 (Newswire.com) - Inspire Innovations, a consulting and software firm and member of the Managed Care Resource Alliance (MCRA) group today announced the Launch of Compliant A&G (CAG) Version 7.0. CAG is a next generation Complaints, Appeals and Grievances cloud based service that has been proven to reduce CAG departmental costs by as much as 40% and lower complaint rates while driving enterprise-wide operational improvements that impact top line growth. CAG's Case Management module streamlines complaint handling, reduces costs, enforces compliance, and ensures plans achieve top performance ratings in Appeals & Grievance processing. CAG's powerful Analytics have been further enhanced in 7.0 to supply insights for a surprisingly wide range of strategic decisions that can impact both bottom and top-line revenues.
"Operational issues not only drive-up costs and cause compliance issues, but they also impede growth," said Daniele Chenal, Director of Healthcare at Inspire Innovations. "But perhaps more importantly, Health Plans are missing out on leveraging their Complaints, Appeals and Grievance data to identify and prioritize enterprise-wide operational improvements. By mining this data, we are helping health plans gain critical insights into their operations. The outcome includes optimized benefit design, focused areas for provider and member education and improved internal operations. These improvements reduce member and provider abrasion, lead to better Provider and Member experiences which aid in retention and enrollment."
CAG 7.0 enhancements and benefits include:
Rapid and accurate case resolution. Proven to streamline case handling enhancements have been made to simplify application navigation and improve data-validation.
Actionable Analytics. Additional data visualizations improve root causes analysis and easy navigation make Analytics accessible to all users.
Enforced Compliance. Enhanced business rules ensure continuous compliance. Updated ODAG-CDAG protocols provide accurate CMS compliance reporting.
Delegate Management. CAG Outreach facilitates seamless collaboration with external parties enabling SLA management and faster information turn-around time.
Guaranteed Security: Hi-Trust certified cloud-based software as a service deployed on cutting-edge technology standards.
The CAG solution can be implemented rapidly by our solutions team and our compliance services ensure our clients have the continuous support they need to meet changing regulatory requirements. CAG 7.0's robust rules engine meets the needs of all lines of business for both Provider and Member cases including the most rigorous rules of Medicare Advantage. That means that customers get the same comprehensive set of capabilities that have proven so cost effective through multiple product generations: complete Intake through resolution case handling; full reporting and complete member correspondence generation and management.
"With the Medicare Advantage market set to double by 2030, health plans with 4+ Star Ratings stand to win more new Medicare enrollments and subsequent government spending," said Aaron Novell, Product Manager at Inspire Innovations. "Solutions like CAG that can directly improve administration as well as member and provider experience (now weighted even more heavily for CMS Stars) should be top priorities for Medicare Advantage plans."
You can learn more about CAG 7.0 by visiting our product page at www.compliantag.com. or reading a Complaints, Appeals and Grievances Case Study.
Inspire Innovations currently works with some of the world's most successful healthcare and insurance companies to help them achieve their transformational objectives. For more information, visit www.inspireinnovations.com
Source: Inspire Innovations