Health eCareers Hires New Vice President of Sales
Health eCareers is pleased to announce the appointment of Jean Landsverk, MBA, to the position of Vice President of Sales.
Press Release
-
updated: Sep 11, 2018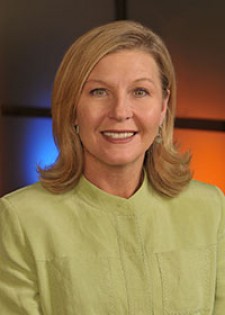 CENTENNIAL, Colo., September 11, 2018 (Newswire.com) -  Health eCareers is pleased to announce the appointment of Jean Landsverk, MBA, to the position of Vice President of Sales. Landsverk comes to Health eCareers with more than 20 years of experience in executive roles in healthcare, technology, and payment-processing organizations.
"We are incredibly excited about the energy, experience, and dynamism that Jean brings to Health eCareers," said Greg Chang, Managing Director for Health eCareers. "Her track record of building customer-focused, high performing sales teams will ensure that we continue to provide value to our hospital, practice and recruiter customers."
The depth of Landsverk's expertise in the healthcare industry, paired with her ability to bring a strategic sales vision to fruition, will be an asset to Health eCareers as the healthcare recruiting organization hones its focus on physician, surgeon, nurse practitioner, physician assistant, and CRNA recruiting since recently becoming part of the Everyday Health network.
Landsverk joins Health eCareers following her time at Connecture as senior vice president, payer segment leader, where she led national sales strategy.
"I'm thrilled to be a part of an organization with such deep roots in the healthcare industry," Landsverk said. "During its 25 years in business, Health eCareers has developed a stellar reputation for connecting employers with top-quality healthcare talent, and I look forward to working with the outstanding sales team here to help foster even more of those meaningful connections."
As a global business development leader, she has orchestrated enterprise transformations, landed key accounts, elevated the customer experience, and re-envisioned product portfolios to drive double-digit revenue and profit (EBITDA) growth.
Landsverk has spent the last 30 years developing sales, go-to-market, and portfolio strategies to spur growth for healthcare, technology, and financial services. She has an impressive track record of developing new business and growing global sales revenue. Every strategy and initiative she recommends is geared toward profitably improving the customer experience.
Her career has taken her from sales to organizational leadership, where she has helped set the overall sales vision, market strategy, and direction of the business units with a focus on customer experience and profitable growth. In addition to serving as SVP/CSO of Connecture, she led teams at Trizetto, Affiliated Computer Services, First Data, Western Union, ARAMARK, and Coca-Cola.
She received an MBA from the University of Denver and a BA in business administration from Iowa State University. She lives in Denver and enjoys golfing, hiking, cycling, skiing, and snowboarding. Jean sits on the board of Moxie Women's exchange and is involved in a number of charities supporting cancer research.
About Health eCareers: Health eCareers brings together physicians, surgeons, nurse practitioners, and physician assistants with jobs in every medical specialty. With thousands of healthcare employers across the United States and an exclusive network of premier healthcare associations and community partners, Health eCareers supports qualified healthcare providers in finding opportunities with employers that are looking for top talent. To learn more, visit healthecareers.com or find us on Facebook and Twitter. Health eCareers is an Everyday Health, Inc., service.
Source: Health eCareers
Share:
---
Categories: Staffing, Healthcare
Tags: healthcare recruitment, physician jobs, physician recruitment
---