Hawaii WWI Centennial - a Full Day of Events at the Waikiki Natatorium War Memorial
Press Release
•
updated: Oct 29, 2018
November 11, 2018 - Free to the Public Concerts, Films, Celebratory Service, Flyovers and Fireworks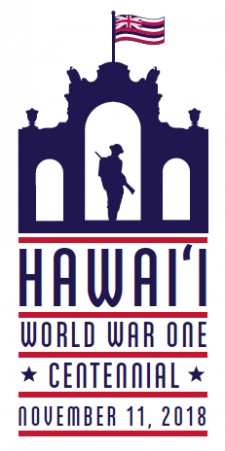 HONOLULU, October 29, 2018 (Newswire.com) - The 100th year Anniversary of the end of World War I, Armistice, will be commemorated on Veteran's Day, Nov. 11, 2018, at the Waikiki Natatorium War Memorial. This dual tribute will honor our ancestors who aided the war efforts and volunteered their services. The entire day, Sunday, Nov. 11, will be full of free to the public activities ranging from live bagpipers playing in unison with a nationwide mass rendition of the retreat march, a WWI Film Festival, static historic displays and free concerts by the Marine Forces Pacific Band, Royal Hawaiian Band, Raiatea Helm and the Harry James Orchestra.
"It is our great honor to bring to light Hawaii's participation in World War I," stated Col. (R) Arthur Tulak. "The commitment of the people of the territory of Hawaii — from knitting and rolling bandages to those who served, and those who died in battle, should be forever remembered."
Over one hundred years ago, more than 10,000 soldiers and citizens from the Territory of Hawaii volunteered their services including Queen Lilioukalani and the legendary Duke Kahanamoku. There are numerous stories that connect Hawaii to the war efforts that will be shared through traditional and social media over the next several weeks leading up Veteran's Day.
The Waikiki Natatorium War Memorial will be the center point of most of the activities on Nov. 11. More information can be found at worldwar1centennial.org. A complete schedule of events and details can be found at hawaiiworldwar1.org.
About
Following the formation of the U.S. World War One Centennial Commission which was part of Public Law 112-272 passed by Congress and signed by President Obama in 2013, Governor Ige directed the formation of The Hawaii World War One Task Force to plan the State's commemoration.
The Task Force is composed entirely of volunteers from Hawaii's Military veterans, Academic, Professional and Civic organizations. The Hawaii National Guard, Veteran's Affairs, and six Veteran organizations are represented in the membership of the Task Force, along with volunteer members from the ranks of academia, industry and civic organizations. World War I remains America's forgotten war, even though more Americans gave their lives during that war than during the Korean and Vietnam wars combined. In Hawaii, then a territory of the United States, over 9,800 men volunteered to serve, and the war touched nearly all of the citizenry.
###
Visit hawaiiworldwar1.org
Source: Hawaii World War I Centennial
Related Media