HangoverFix - When Being Hungover Isn't an Option. Now Available Nationwide
Press Release
•
updated: Jul 21, 2017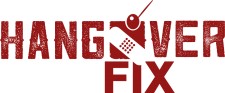 LOS ANGELES, Calif., July 21, 2017 (Newswire.com) - It's no secret that America likes to drink. According to discuss.org, the alcohol industry is a large contributor to the U.S. economy generating over $400 billion in the U.S. in 2014. Since then, this number continues to rise and the fact of this telling statistic remains evident — people love to drink. However, it is not just the booze that is putting a dent in our pockets. Recent evidence has indicated that hangovers are costing us more money. On average hangovers can cost up to $2,000 annually per working adult. Due to being hungover, some miss work or perform poorly in the workplace. The question remains — is there an effective remedy for beating the booze blues?
The HangoverFix patch, which is now available nationwide, has created quite a buzz amongst drinkers and alcohol enthusiasts. The patch contains all natural ingredients including green tea extract, vitamin c, milk thistle and thiamine B1. The reason we experience hangovers after a night of boozing is because vitamins and nutrients become depleted from the body. The patch counteracts the diuretic effect of alcohol which preventatively relieves symptoms.
Finally, a hangover cure that does what it was designed to do — never feel hungover again.
Traditional hangover remedies and hangover products on the market today have failed to target specifically what has caused someone to experience a hangover. By taking a preventative approach, HangoverFix prematurely eliminates your hangover in just a few simple steps. Customers have reported less fatigue, nausea, and cloudiness after applying the patch prior to drinking. There is simply no other all-natural, USA-made, hangover product on the market like this.
HangoverFix comes in packs or 10, 15 and 25 patches starting at $29.95. The product is available for purchase through their online store www.hangoverfix.com.
Hangover Fix
844-741-4131
support@hangoverfix.com
Source: HangoverFix