Halloween Play About Ending World Hunger, Curing Cancer and Saving Rainforests to Premiere in Madison, Wisconsin
Press Release
•
updated: Oct 24, 2017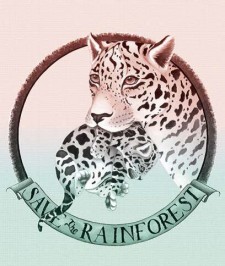 MADISON, Wis., October 24, 2017 (Newswire.com) - THE DONATION, a comedy featuring the representatives of three charities who get more than they bargain for when they accept the invitation of a millionaire to spend the weekend in his creepy mansion, is not only funny but eye-opening. This is especially true as concerns the rainforest because the play's award-winning author founded Save the Rainforest in 1988 and knows what he's writing about.
Save the Rainforest, incidentally, is producing this play and donating the net proceeds to the "Jaguar Paw" project in Panama. This project seeks to preserve a slender four-mile-wide wildlife corridor in Panama that is crucial to allowing jaguars to pass from one protected area to another so that inbreeding does not occur and dilute the gene pool. But back to the play: What makes it so amusing is that Dr. Carealot, Willow Goodperson and Marisa Worthy are all so committed to their causes that they will do almost anything to win over the millionaire and receive his donation of $50M. This includes putting up with an attic ghost that has started to roam the mansion's second floor and is up to no good.
The play will open Oct. 27 at Verona Area Performing Arts Center and conclude on the 29th. People near and far can purchase tickets online and help buy out the house, even if some live too far away to attend. Tickets online are only $9 or $12. To make a purchase and learn more about the "Jaguar Paw" project go to www.saverfn.org/plays/. For those fortunate enough to live in the Madison area, you can also learn more about the "Jaguar Paw" project by talking to Alvaro Perez during the play's intermission. He is a Panamanian conservationist and one of the co-founders of the project. Be careful though; he is so enthusiastic about his country and in saving jaguars that he may talk you into signing up for a Save the Rainforest trip to Panama. Stranger things have happened.
To help accomplish this, people can visit www.saverfn.org/plays/ and purchase a ticket. An in-depth description of the "Jaguar Paw" project — that ticket sales will benefit — is linked to the purchase site.
Media Contact Information
Bruce Calhoun, President of Save the Rainforest
saverfn@gmail.com
608-729-4877
Source: Save the Rainforest
Related Media
Additional Links