Growing Concern Over Rising Suicide Rates
Press Release
•
updated: Jan 16, 2017
Grief and Healing Support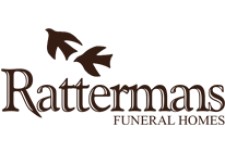 Louisville, Ky, January 16, 2017 (Newswire.com) - A disturbing trend has been noticed across the country. According to the Centers for Disease Control, the number of suicides has risen at a noticeable percentage. 13 people out of every 100,000 ended their own lives in 2014. In comparison to 1999 when it was 10.5 people per 100,000. It is an increase that affects almost all age groups, races, and genders. Veterans organizations across the country have been sounding the alarm about soldiers returning from overseas taking their lives in alarming numbers. It can be especially tough after the loss of a loved one. Grief and healing counseling has been known to help prevent some from giving up. In an effort to help those that need it Ratterman Brothers Funeral Homes is offering grief and healing counseling for free to those who have lost a loved one.
There are online counseling services, join in group grief support, or watch our interactive videos. The online services can be accessed anytime, 24/7.
Visit our website for contact information and access to the resources available at: http://www.rattermanbrothers.com/grief-and-healing/. Contact information can also be found at http://www.rattermanbrothers.com/ or http://rattermans.com/.
2017 Support Group Schedule
Ratterman Brothers Funeral Home -- St. Matthews
3711 Lexington Road
Louisville, KY 40207
502 893 3644
Group Meetings Held -- 4th Tuesday Evenings -- 6:30 -- 7:30 PM
Jan. 24, 2017 Feb. 28, 2017 March 28, 2017
April 25, 2017 May 23, 2017 June 27, 2017
July 25, 2017 Aug. 22, 2017 Sept. 26, 2017
Oct. 24, 2017 Nov. 14, 2017 (2ndTues) Dec. 12, 2017
Group Meetings Held -- 4th Thursday Afternoon -- 2:30 -- 3:00 PM
Jan. 26, 2017 Feb. 23, 2017 March 23, 2017
April 27, 2017 May 25, 2017 June 22, 2017
July 27, 2017 Aug. 24, 2017 Sept. 28, 2017
Oct. 26, 2017 Nov. 09, 2017 (2ndTues) Dec. 14, 2017
Ratterman Brothers Funeral Home -- East Louisville
12900 Shelbyville Road
Louisville, KY 40243
502 244 3305
Group Meetings Held -- 4th Thursday Afternoon -- 2:30 -- 3:00 PM
Jan. 25, 2017 Feb. 22, 2017 Mar. 22, 2017
April 26, 2017 May 24, 2017 June 28, 2017
July 26, 2017 Aug. 23, 2017 Sept. 27, 201
Oct. 25, 2017 Nov. 08, 2017 Dec. 13, 2017 (2nd Weds)
Contact
Todd Haley
​Office Manager
Ratterman Brothers Funeral Homes
502-893-3644
todd@rattermans.com
www.rattermanbrothers.com
Source: Ratterman Brothers Funeral Homes
Additional Links