GreySkies Service Assurance Software Platform Helps Orange Egypt Reduce Operational Costs
Press Release
•
updated: Feb 16, 2023
GreySkies provides end-to-end visibility for Orange Egypt's fixed and mobile networks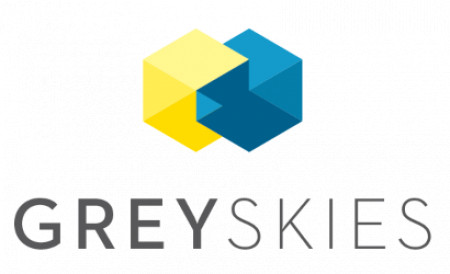 SEATTLE, February 15, 2023 (Newswire.com) - Today GreySkies, a telecommunications service assurance software provider, announced the completion of the deployment of its market-leading platform at Orange Egypt, the world's leading telecommunications operator, enabling the reduction of their service assurance operational costs by 76%. These results were achieved by consolidating many expensive assurance tools, and right sizing the associated resources in the process. Furthermore, the advanced GreySkies capabilities in Machine Learning and Automation will enable Orange Egypt to model their services and address service degradations before impacting customers.
Orange Egypt felt comfortable going with GreySkies' leading Universal Service Assurance solutions based on its superior technical capabilities, compelling business value proposition and high ROI, and thus, becoming the unifying platform to manage the performance of all its network services and correlate them with their customers' experience.
"With the ongoing network transformation that Orange is going through, it is critically important to have a cutting-edge service assurance platform to help us pivot successfully in an ever-changing market," said Ayman Amiri, Orange Egypt Chief Technology Officer. "We couldn't be happier to work with a proven company like GreySkies, and we look forward to continuing working with them to provide better service quality to our customers."
Monther Muharram, Director of Mobile & Fixed Core said, "With the universal nature of the GreySkies Service Assurance platform, it allows us to have one pane of glass to quickly and comprehensively monitor all our services and the impact on our customers. We are thrilled with the results we have seen thus far and look forward to continuing to capitalize on that platform after seeing the true impact GreySkies has on reducing our service assurance operational costs."
"It is a great privilege for us to work with Orange Egypt, the operator of the fastest network in Egypt, and to partner with them through their transformation initiatives positioning them for IOT and the multi-cloud. It is indisputable that service quality is a determining factor in customer retention and acquisition. By deploying the GreySkies technology, Orange Egypt can quickly identify and resolve network issues through automation and advanced machine learning analytics" said Ahmed Mokhtar, GreySkies Chief Executive Officer.
About GreySkies
GreySkies Inc. provides Service Assurance solutions to network service providers and large enterprises. The Universal Service Assurance platform allows an operator's engineering, operations, and planning teams to efficiently manage today's complex and ever-changing infrastructure, enabling visibility at every layer. From infrastructure monitoring and end-to-end service modeling to subscriber analytics and customer quality of experience metrics, GreySkies unifies it all in one pane of glass, with machine learning and automation to close the loop. The platform provides universal support for all vendors and all technologies within a service provider's network, including Cloud, 5G and IOT.
For more information on the internet and on your mobile: www.greyskiesinc.com, or follow us on Twitter: @greyskiesinc and LinkedIn: company/greyskies
About Orange
Orange is one of the world's leading telecommunications operators with sales of 42.5 billion euros in 2021 and 136,500 employees worldwide at 30 Sept. 2022, including 75,000 employees in France. The Group has a total customer base of 286 million customers worldwide on 30 Sept. 2022, including 240 million mobile customers and 24 million fixed broadband customers. The Group is present in 26 countries. Orange is also a leading provider of global IT and telecommunication services to multinational companies under the brand Orange Business Services. In December 2019, the Group presented its "Engage 2025" strategic plan, which, guided by social and environmental accountability, aims to reinvent its operator model. While accelerating in growth areas and placing data and AI at the heart of its innovation model, the Group will be an attractive and responsible employer, adapted to emerging professions.
For more information on the internet and on your mobile: www.orange.com, www.orange-business.com and the Orange News app, or follow us on Twitter: @orangegrouppr.
Orange and any other Orange product or service names included in this material are trademarks of Orange or Orange Brand Services Limited.
Source: Greyskies Inc.