GreenTek's Utility Token (GTE) Listed on CoinGecko and CoinMarketCap
Press Release
•
Dec 21, 2021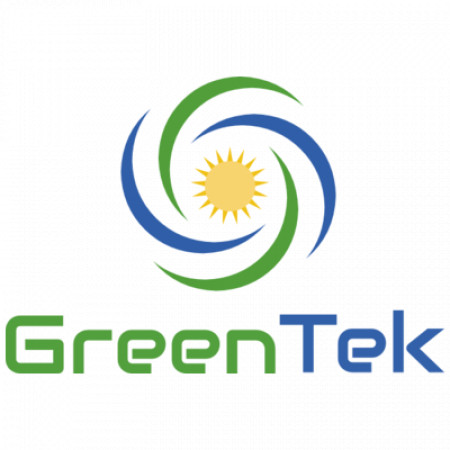 BEVERLY HILLS, Calif., December 21, 2021 (Newswire.com) - NMS Consulting, Inc., a global management consulting and strategy advisory firm, is pleased to announce that its client GreenTek, a green renewable energy development company, has listed its GreenTek Energy ("GTE") utility token on cryptocurrency market sites CoinGecko and CoinMarketCap, and GTE is now pre-listed on coinbase.com.
GTE is a utility token that solely functions within the GreenTek renewable energy ecosystem. Since being listed on the Probit Global Exchange in May of 2021, the GTE utility token has gained major popularity in the market. In return for Ether (ETH) contributions, the GTE utility tokens are for sale. Contributors will send Ether/Bitcoin to the official GreenTek token sale Smart Contract address. To obtain GTE utility tokens, go to www.greentek.io and click BUY GTE COIN. To learn more about GreenTek's U.S. renewable energy projects or to inquire about purchasing GTE: text "GT" to 26786. GTE is trading at about $0.55 at the time of this publication.
Since being listed on the Probit Global Exchange earlier this year, GreenTek's Energy Movement has received tremendous support worldwide. "We are excited that GTE is now getting listed on these two reputable sites," said Sonia Coopwood, co-founder and COO of GreenTek. "GreenTek's VISION is to have a fully decentralized green energy exchange platform where energy is traded virtually via cryptocurrency from peer to peer, business to business, and government to government. The MISSION of GreenTek is to utilize the world's most efficient green technologies and financial platforms to develop sustainable green energy projects and offer these clean energy solutions worldwide."
About GreenTek
GreenTek is a renewable energy development company, deploying the world's leading green energy technologies that provide individual solutions to a world with an ever-increasing need for clean energy. For more information, please visit https://greentek.io/.
About CoinGecko
CoinGecko is the world's largest independent source of reliable cryptocurrency data and is frequently cited across the industry by various publications. CoinGecko was founded in 2014 with the mission to democratize the access of crypto data and empower users with actionable insights.
About CoinMarketCap
CoinMarketCap is the world's most-referenced price-tracking website for crypto assets in the rapidly growing cryptocurrency space. Its mission is to make crypto discoverable and efficient globally by empowering retail users with unbiased, high-quality, and accurate information for drawing their own informed conclusions.
Forward-Looking Statement Disclaimer
This press release contains forward-looking statements within the meaning of the safe harbor provisions of the Private Securities Litigation Reform Act of 1995. All statements other than statements of historical fact in this press release are forward-looking statements. These forward-looking statements involve known and unknown risks and uncertainties and are based on current expectations and projections about future events and financial trends that the company believes may affect its financial condition, results of operations, business strategy and financial needs. Investors can identify these forward-looking statements by words or phrases such as "may," "will," "expect," "anticipate," "aim," "estimate," " intend," "plan," "believe," "potential," "continue," "is/are likely to" or other similar expressions. The company undertakes no obligation to update forward-looking statements to reflect subsequent occurring events or circumstances, or changes in its expectations, except as may be required by law. Although the company believes that the expectations expressed in these forward-looking statements are reasonable, it cannot assure investors that such expectations will turn out to be correct, and the company cautions investors that actual results may differ materially from the anticipated results.
About NMS Consulting Inc.
Founded in 2018, NMS Consulting is a global management consulting and strategic advisory firm that specializes in delivering services to a global client base of private and public companies, government agencies, philanthropic organizations and the individuals who lead them. With a global footprint of 16 offices located through the United States, Asia, Europe and the Middle East staffed with more than 250 seasoned professionals, our clients benefit from a combination of our diverse skills, expertise and global organization offering a unique multi-disciplinary 360⁰ solutions platform.
Media Contact:
Keira Rodriguez
Director of Content
TallGrass Public Relations
Keira.rodriguez@tallgrasspr.com
914-830-3241
Source: NMS Consulting Inc