GreenSeed Contract Packaging Accelerates Growth Plans
Press Release
•
updated: Jul 6, 2023
Packaging Industry Veteran Don Reed, CEO, Outlines GreenSeed's Growth and Investment Plans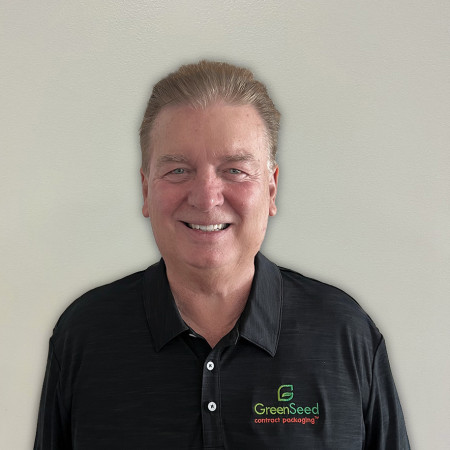 BATAVIA, Ill., July 6, 2023 (Newswire.com) - GreenSeed Contract Packaging, a leader in sustainable external packaging for the food and beverage industry, recently welcomed Don Reed as its returning CEO. As part of the transition, Reed has outlined an ambitious plan to grow GreenSeed's revenue while simultaneously investing in new infrastructure, strategies, and equipment designed for a more sustainable future. Reed, an owner and founder of the company, brings an entrepreneurial mindset and nearly three decades of experience in the contract packaging industry.
"GreenSeed remains committed to sustainable packaging innovation, playing a significant role in sustainable packaging efforts. We have a consistent track record while working with our customers to achieve product launch deadlines," said Reed. "I'm thrilled to be back as CEO to continue our legacy and help lead GreenSeed into a new era of growth and development. We have a great management team poised for this opportunity."
"We're making a significant investment in our facilities and equipment and setting the strategies that will fuel our planned growth," Reed said. "New equipment and expanded facilities will allow us to provide solutions for our clients in recyclable sustainable packaging at higher speed and scale, which our customers need and will require while maintaining the highest standards of food safety and quality. We're expanding our warehouses and increasing our plant capacities. In all areas of the business, we're heavily focused on the future of our company's sustainability capabilities, and deeply committed to supporting our CPG customers as they strive to keep pace with sustainability requirements."
About GreenSeed Contract Packaging
GreenSeed [www.greenseedcp.com] is a quality-driven and sustainability-focused company delivering strategic and innovative external packaging solutions to large and mid-sized CPG companies. Our mission is to help differentiate brands through scalable and responsible packaging operations. GreenSeed seeks to maximize customer growth by bringing premium foods to market safely, efficiently, and with less waste while meeting consumer demands.
For more information on the services offered by GreenSeed Contract Packaging, contact Mike Aykroid at (847) 420-5849 or email him at MAykroid@GreenSeedCP.com.
Source: GreenSeed Contract Packaging