Green Market Report Index Adds 6 Cannabis Companies
Press Release
•
updated: Jul 20, 2021
The Green Market Report Cannabis Company Index has published its second-quarter report adding and removing companies from the Index. The Index is up 27% year-to-date despite valuation declines in the quarter.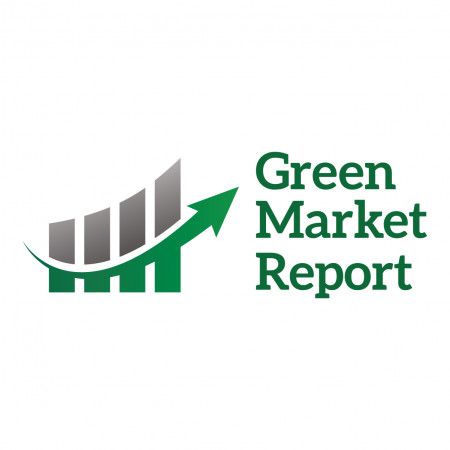 NEW YORK, July 20, 2021 (Newswire.com) - The Green Market Report (GMR), the cannabis industry's most trusted source for credible in-depth financial and economic reporting, today released its 2021 Cannabis Company Index Q2 Summary Report. The report can be downloaded at GreenMarketReport.com/Reports.
The GMR Index, which is one of the longest-running cannabis company indexes, declined by 8% in the second quarter as the industry bear market continued. The Index is up 27% year-to-date. This time cannabis stocks weren't alone in the sell-off party as The Dow Jones Industrial Average lost 0.08% for the month and was up 12.73% YTD. The S&P 500® was up 2.22% in June, bringing its YTD return to 14.41%.
The cannabis industry had numerous positive catalysts during the second quarter. Several states passed new adult-use legalization laws increasing the number of new cannabis markets. Still, it wasn't enough to sustain buying momentum.
"The COVID crisis has created numerous challenges across every aspect of the economy," said Debra Borchardt, CEO and Editor-in-Chief at the Green Market Report. "However, as North America recovers from lockdowns, cannabis retail is picking up steam as sales continue to increase. The industry is also enjoying a return of tourism as many dispensaries were built in locations to cater to tourists from nonlegal states."
The Index has added six new companies and removed six companies. The Index was able to add companies with larger streams of revenue and better-defined strategies.
Borchardt added, "With so many new markets entering the landscape, sales records are bound to be broken by the cannabis companies that are able to hit the ground running."
About Green Market Report:
The Green Market Report (GMR) is headquartered in New York and is poised to be the center for trustworthy cannabis financial news. The site offers news briefs on business, cannabis data, and wholesale cannabis pricing. For more information, please visit www.greenmarketreport.com or email info@greenmarketreport.com. Follow us on Facebook, Instagram, and Twitter @GreenMarketRpt.
Contact:
Cynthia Salarizadeh
Cynthia@salarmediagroup.com
(856) 425-6160
Source: Green Market Report