Governor Rick Scott Appoints Vincent A. Citro to Florida's Judicial Nominating Commission for the Fifth District Court of Appeal
Press Release
-
updated: Jul 27, 2018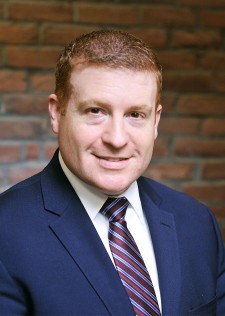 ORLANDO, Fla., July 27, 2018 (Newswire.com) - Governor Rick Scott announced appointments and reappointments to Florida's Judicial Nominating Commissions. Governor Scott appointed Vincent A. Citro, of the Law Offices of Horwitz & Citro, P.A., to serve on the Judicial Nominating Commission for the Fifth District Court of Appeal.
Judges on the Fifth District Court of appeal sit in Daytona Beach and hear appeals from trial courts in thirteen counties. Florida law permits the governor to appoint judges to Florida's district courts from a list of nominees selected by a JNC. Mr. Citro will serve for six years along with eight other members, which include both lawyers and non-lawyers. The Florida Bar nominated six lawyers, including Mr. Citro, to fill two vacancies on the JNC.
"Vince brings tremendous expertise to this new role and is committed to the professional growth and support of the legal community in Florida," said Mark Horwitz, founder of the Law Offices of Horwitz & Citro, P.A. "Through his new position with the JNC, he will be able to provide valuable counsel to the Commission, just as he does every day for our clients."
Attorney Vincent A. Citro commented, "I am honored by Governor Scott's decision to appoint me to the Judicial Nominating Commission for the Fifth District Court of Appeal. I appreciate the Governor's confidence and will work hard to ensure the Court has jurists who respect the Constitution of rule of law."
About Vincent A. Citro: Board Certified, Expert Criminal Defense Attorney
Vincent A. Citro is a partner at the Law Offices of Horwitz & Citro, P.A., where he focuses on representing individuals, executives, and legal entities in criminal, civil, and administrative matters, including a grand jury, IRS, SEC, and FTC investigations. Mr. Citro's recent engagements include litigation and internal investigations involving the False Claims Act, the federal health care fraud statutes, and violations of the securities laws. Since joining the firm, Mr. Citro has handled matters against the Justice Department; U.S. Attorney's Offices in Boston, New York, D.C., Chicago, St. Louis, and throughout Florida; the SEC's Denver and Philadelphia Regional Offices; the FTC's Northwestern and Western Regional Offices; and state Attorneys General of California, Maryland, Minnesota, Ohio, Oregon, and Florida. He has also worked on legal matters in France, Norway, China, and South Korea.
Prior to returning to private practice, Mr. Citro was a federal prosecutor with the U.S. Department of Justice for approximately 14 years, serving in the Criminal and National Security Divisions in Washington, D.C, as an Assistant U.S. Attorney in the Middle District of Florida, and as a Special Assistant U.S. Attorney in the Southern District of Florida. During his tenure as a federal prosecutor, he investigated and tried a range of federal cases including national security, drug trafficking, firearms, cyber, export, violent, white-collar crime and fraud, public corruption, and child exploitation offenses. In addition, Mr. Citro represented the government before the U.S. Court of Appeals for the Ninth and Eleventh Circuits. Mr. Citro also served as a supervisor in the criminal division for several years.
Prior to his government service, Mr. Citro worked in the litigation department of a large civil law firm headquartered in Orlando. He also served as an adjunct professor in the undergraduate and graduate business programs at the University of Central Florida. In addition to his law degree, Mr. Citro obtained a Master of Business Administration.
Federal Criminal Defense Law Offices of Horwitz & Citro, P.A.
Mark L. Horwitz and Vincent A. Citro are board-certified as criminal trial specialists by the Florida Bar and the National Board of Trial Advocacy (NBTA). Less than 1% of all Florida attorneys acquire this certification in criminal law, and even fewer are certified by the NBTA. Both are former federal prosecutors with more than 45 years of combined legal experience and are dedicated to providing an effective and vigorous criminal defense. The firm accepts cases in Orlando, Tampa, and throughout the United States.
The Law Offices of Horwitz & Citro, P.A. handles cases including:
 
Federal Criminal Defense

Healthcare Fraud

Drug Cases

Offshore Banking

Corporate Investigation & Compliance

Sex Crimes

Tax Crimes including the Offshore Voluntary Disclosure Program

Cyber / Internet Crimes
Criminal Defense Experts in the Most Complex of Cases
With a proven track record of success in notoriously complex and tough cases, the Law Offices of Horwitz & Citro, P.A. have the knowledge and experience to protect your legal rights and your freedom. The firm is devoted to vigorously defending clients facing criminal investigation or prosecution from state or federal authorities.
Additionally, they are recognized amongst the top rating organizations:
AV Peer Review Rating by Martindale-Hubbell

Super Lawyers®

Tier 1 Law Firm in Orlando for Criminal Defense by U.S. News – Best Lawyers® 2018 "Best Law Firms."

The Best Lawyers in America®

Board Certified in Criminal Trial Law by the National Board of Trial Advocacy

Board Certified Specialist in Criminal Trial Law by The Florida Bar
If you're facing state or federal authorities in complex criminal issues, you need experience, expertise, and hard work in your corner. The Law Offices of Horwitz & Citro, P.A. is ready to help answer your questions and defend your rights. Contact us immediately following an arrest or if you learn you are under investigation. Call to request your consultation now at 407-901-5852.  
Source: Law Offices of Horwitz & Citro, P.A.
Share:
---
Categories: Legal Services
Tags: Federal Criminal Defense, Governor Rick Scott, Law Firms, Orlando Criminal Defense Lawyer, Tampa Criminal Defense Lawyer
---