Goodbye, American Dream: Ameritech Financial Looks at Student Debt's Impact on Graduates' Life Aspirations
Press Release
•
updated: Sep 13, 2018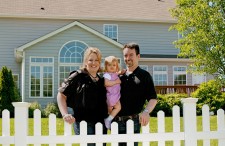 ROHNERT PARK, Calif., September 13, 2018 (Newswire.com) - The American Dream used to be about having a family, a house and a white picket fence. Today, that looks like a stretch for many. It's enough just being able to pay off what one owes in student debt — and even that can seem unattainable. As total student loans have reached $1.5 trillion, many adults have shifted their aspirations from the typical American Dream to a minimalist set of hopes. It's depressingly ironic that people who have taken out student loans to better themselves and their opportunity to participate in the American Dream are the ones who are hit most hard with the inability to be able to achieve it. Ameritech Financial, a document preparation company that helps student loan borrowers apply for repayment plans, believes all Americans should have the opportunity to live the American Dream to the fullest.
"People who go to school to have more opportunity in life shouldn't be penalized," said Tom Knickerbocker, executive vice president of Ameritech Financial. "Everyone should have the ability to achieve their dreams, particularly when they seek higher education for that very reason."
Everyone should have the ability to achieve their dreams, particularly when they seek higher education for that very reason.

Tom Knickerbocker, Executive Vice President of Ameritech Financial
The cost of education today is astronomical. Four years at a private university can cost upward of a quarter million dollars. Even public universities are unaffordable for many; the average undergraduate degree can cost nearly $50,000. Since most people are unable to afford such amounts, most people have to rely on student loans to be able to go to college and starting off adult life with a large amount of debt can be extremely limiting for future life decisions. People with a high amount of student debt are less likely to be able to buy a home and more likely to live with their parents. Many of them are putting off getting married and having children. They're less likely to be able to enroll in a higher degree program and less likely to want to take on lower-paying public interest jobs. Having student debt basically affects all the major decisions that one would make as an adult.
Income-driven repayment plans (IDRs) may be one way a federal student loan borrower can ease some of the burdens of debt and stop putting off important life decisions. With IDRs, a borrower's monthly discretionary income and family size are taken into account to recalculate their monthly repayment amount, so they may find they have more money in the bank to spend on the things that matter in life. After 20–25 years of staying enrolled in the program, a borrower's remaining federal student debt may end in forgiveness.
"We want everyone to be able to experience their own version of the American Dream, whatever that may be," said Knickerbocker. "We hope that by assisting people with IDRs, we may help their dreams become a reality."
About Ameritech Financial
Ameritech Financial is a private company located in Rohnert Park, California. Ameritech Financial has already helped thousands of consumers with financial analysis and student loan document preparation to apply for federal student loan repayment programs offered through the Department of Education.
Each Ameritech Financial telephone representative has received the Certified Student Loan Professional certification through the International Association of Professional Debt Arbitrators (IAPDA).
Ameritech Financial prides itself on its exceptional customer service.
Contact
To learn more about Ameritech Financial, please contact:
Ameritech Financial
5789 State Farm Drive #265
​Rohnert Park, CA 94928
1-800-792-8621
​media@ameritechfinancial.com
Source: Ameritech Financial
Related Media
Additional Links