GoLookUp Simplifies the Public Search Record Process
Press Release
-
updated: Oct 31, 2017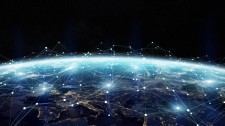 Wilmington, United States, October 31, 2017 (Newswire.com) - Background checks are commonly performed on employment candidates by a company prior to making a hiring decision. However, with safety and security becoming a prime concern, access to public records, criminal records, and background checks should be easier.
When most people think of a background check they think of a simple criminal history check. In reality, a background check involves much more. A background check is the process of reviewing, analyzing, and verifying  a particular individual's criminal records and public records. These records include education, employment history, civil records, references and so on.
By performing a background check, employers can ensure that they hire the right candidate and help keep companies safe. Background checks verify a candidate's prior mistakes, character, and detects any potential hiring risks. The purpose of a background check is to verify that candidates really are who they say they are for safety and security reasons.​
About GoLookUp. The GoLookUp team believes that public records should be available and easily accessible to everyone. GoLookUp simplifies the public record search process, connecting individuals, companies, and families with millions of up-to-date data records.
GoLookUp specializes in ensuring that clients have what they need to protect themselves, their families, and their businesses by facilitating the process of searching public records and criminal records.
GoLookUp's mission is to provide companies and families with access to the information they need to know to make more informed decisions about whom they hire, where they live, where they work, and where their children play.
The Benefits of a GoLookUp Background Check. Individuals, families, and companies that need to search public records, criminal records, arrest records or perform a background check will find an all-in-one, accurate solution with GoLookUp.
The GoLookUp team is comprised of data aggregation experts, and takes pride in their high level of accuracy. GoLookUp ensures that all users have access to the most up-to-date information, records, and data. In fact, there have been more than 3,150,000 successful matches, and counting.
GoLookUp built an innovative solution that allows users to find information and the following records:
Criminal records
Court orders
Phone numbers
Emails
Social profiles
Marital status
If a company is in the process of recruiting and hiring for a position or if a family is looking to move into a new neighborhood or rent an apartment or space to a particular individual, they may want to verify the legitimacy of a particular candidate's background for safety and security purposes.
By easily searching the GoLookUp database, individuals and companies can find what they are looking for, and ensure that they are looking at the most up-to-date and accurate information. GoLookUp's data can be downloaded in a complete and comprehensive report to help users make informed decisions.
Contact. Signing up for GoLookUp is easy. There are several affordable paid subscription options available, including a five-day trial for only $1.00. There is also a monthly option available for $22.83, which is the best option for companies or enterprises who conduct a number of background checks for hiring and recruiting purposes.
To learn more about GoLookUp or how their database system works, contact them 24/7 at 1-877-890-2213.
Source: Golookup
Share:
---
Categories: Legal Services, Security Services and Solutions, General Interest
Tags: background check, criminal records, people directory, people search, phone directory, public records, reverse phone lookup, sex offender search
---