Golden Valley Roses Launches National Rose Festival to Offer Flower Lovers the Formidable Fortuniana
Bakersfield, California rose distributor has announced a buy two get one free sale for hardy Fortuniana and premium roses starting on Oct. 8
Press Release
-
updated: Oct 4, 2018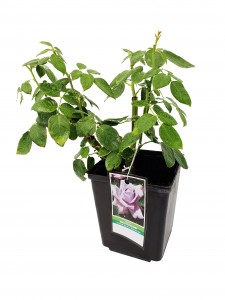 BAKERSFIELD, Calif., October 4, 2018 (Newswire.com) - Beloved in the Gulf states for their beauty and robust rootstock, the much-coveted Fortuniana rose makes its way to a broader marketplace. Highlighted by California's own Golden Valley Rose Distributors, the resilient bloom will go on sale on Oct. 8th through the 12th.  Celebrating the company's first annual National Rose Festival, the Bakersfield flower supplier will offer their customers a widespread buy two get one free sale.  Creating demand for the Fortuniana rose, a flower that thrives in humid areas, the sale is an online convenience for gardeners in the southern states. Dedicated to flower lovers everywhere, however, Golden Valley will also offer the same deal for their premium roses online.
Fortuniana rose benefits include:
•  Increased nutrient uptake through a more fibrous rooting system.
•  A nutrient-rich plant that blooms more often.
•  Superior disease resistance to nematodes.
•  Increased bloom size.
•  Blooms through most of the U.S. growing season.
Orlando Sanchez, Owner of Golden Valley Roses, said of the product launch, "Little details like air pruning and California's rich soil make for healthier roses with longevity on their side. It also helps that all of our rose bushes are propagated via their own roots which produces a stronger plant overall. Combine that with conditions that are perfect for growing quality plants and we can produce what gardeners need nationwide. That's why my father taught me this trade. Forty-five-years of combined experience makes the most of the area's ideal temperatures, soil, and abundance of sunshine."
For more information visit https://www.gvroses.com.
About Golden Valley Rose Distributors LLC:
Golden Valley Rose Distributors LLC is a family-owned business based in Bakersfield, California that supplies the marketplace with sustainably-grown rose plants without the use of pesticides. The rose supplier grows bare root trees, roses, container roses, and perennials.
Location Information:
11155 S. Union Ave.
Bakersfield, CA, 93307
Contact:
Orlando Sanchez
Owner, Golden Valley Roses
661-717-2548
info@myrosegrower.com
Website:
Social Media:
https://www.facebook.com/goldenvalleyroses/
Source: Golden Valley Rose Distributors LLC
Share:
---
Categories: Shopping, Gardens and Landscape
Tags: California flower distributor, container roses, flower, Golden Valley Roses, National Rose Festival, plants, rose bushes, sale
---