Golden Matrix Group Reduces Debt and Continues to Generate Revenue
Press Release
•
Oct 6, 2016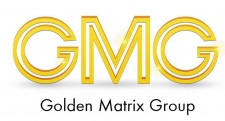 Las Vegas, NV, October 6, 2016 (Newswire.com) - Golden Matrix Group Inc. (OTCPK: GMGI) a provider of Social Gaming Technology has reduced outstanding note holder debt by 3 Million Dollars since February 2016 and approximately $1.9M of the 3 Million Dollars since July 1, 2016.
The Company has recently launched its first i Phone App. with multiple Social casino games and is already generating revenues via its comprehensive Asian distribution channel.
Golden Matrix Group has built a state of the art Social Gaming Casino, under the brand name Lucky Panda 888, targeting one of the worlds largest gaming markets, China, and this cutting edge Social Casino is undergoing beta testing, scheduled for launch in October 2016.
On February 22, 2016, the company entered into the Asset Purchase Agreement with Luxor Capital, LLC, a Nevada limited liability corporation. The Company purchased a certain Gaming IP, along with the "know how" of that Gaming IP from Luxor.
The company has a balance of approximately $155,000 in note holder debt, and anticipates clearing that debt over the next few weeks.
About Golden Matrix Group
Golden Galaxy Group owns Social Gaming IP and builds configurable and scalable white labeled social gaming platforms for its international customers and delivers innovation that players want. The Social Gaming IP includes tools for acquisition, retention and monetization of users. The Company's platform is unparalleled in both desktop and mobile applications. Moreover user management is optimized though its ability to accommodate both free and cost to play state of the art games.
Brett Goodman - brett@goldenmatrix.com
SOURCE: Golden Matrix Group/ www.goldenmatrix.com
Source: Golden Matrix Group Inc.