Go Epic Health Launches Cholesterade®
Press Release
-
updated: Dec 6, 2016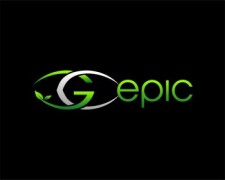 Belleair Bluffs, Florida, December 6, 2016 (Newswire.com) - ​​Today, Leone Asset Management (PINK SHEETS: LEON) subsidiary, Go Epic Health announces they have launched their flagship product, Cholesterade®.
Woody Junot, President of Go Epic Health stated, "I am happy to announce we have commenced sales of our flagship product, Cholesterade®.  Cholesterade® is a natural product that was created by the late Dr. J. Robert Cade, the creator of Gatorade® to assist with lowering cholesterol.  Go Epic Health has acquired all worldwide rights to Cholesterade® from the Cade Family Trust and per the trust agreement, are allowed to use Dr. Cade's name and likeness on all of the products' packaging and marketing and advertising literature. 
Go Epic Health is currently distributing limited amounts of Cholesterade® in 12 states and Canada in our test market launch and is available for purchase on our website www.gocholesterade.com. It is our intent to have Cholesterade® available in all major chain and independent pharmacies, grocery stores and specialty nutrition and health food stores in 2017.  We are currently offering free shipping in the US, so that our growing consumer base has easy access to the product regardless of their location.  Cholesterade® comes in a "Delicious Orange Flavor" and will have Lemon lime and Fruit Punch flavors available soon."
About Leone Asset Management
Leone Asset Management, Inc. is a multi-national, multi-industry conglomerate with subsidiary companies that operate in Health and Wellness in the U.S., Technology Development in India and Infrastructure development, agriculture management, and mineral exploration and export in Africa. For additional information, visit: www.leoneasset.com.
About Go Epic Health
Go Epic Health is a nutritional product holding company which owns the intellectual property and worldwide manufacturing and distribution rights to Cholesterade®, a natural cholesterol reducing product created by the late Dr. Robert Cade, creator of Gatorade®. Go Epic's wholly owned subsidiary, American Retail Alliance, markets and distributes Cholesterade® as well as other new and innovative consumer goods through the nation's largest retail pharmacy chain stores, drug and health food stores, multi-level organizations, and product specific catalogs. Wholly owned subsidiary Eagle Labs is a product and contract manufacturing company specializing in manufacturing food, cosmetics, dietary supplements, liquid bottling and product formulation. For further information, please visit www.goepichealth.com and www.gocholesterade.com.
Forward-Looking Statements Disclosure:
This press release may contain "forward-looking statements" within the meaning of the federal securities laws. In this context, forward-looking statements may address the Company's expected future business and financial performance, and often contain words such as "anticipates," "beliefs," "estimates," "expects," "intends," "plans," "seeks," "will," and other terms with similar meaning. These forward-looking statements by their nature address matter that are, to different degrees, uncertain. Although the Company believes that the assumptions upon which its forward-looking statements based are reasonable, it can provide no assurances that these assumptions will prove to be correct. All forward-looking statements in this press release are expressly qualified by such cautionary statements, risk, and uncertainties, and by reference to the underlying assumptions.
Contact:
Woody Junot
​President
Go Epic Health
(727) 581-1500​
wjunot@goepichealth.com
Source: Go Epic Health
---
Categories: Business to Consumer, Food and Beverage Services, Biology
Tags: blood pressure, blood sugar, Cholesterade, Cholesterol, constipation
---