Global Spirits Partners With BevRAGE App to Promote Vodka Portfolio
Press Release
-
updated: Nov 2, 2016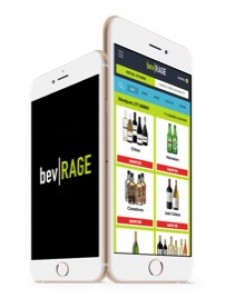 New York, NY, November 2, 2016 (Newswire.com) - Global Spirits USA, a privately held, international manufacturer and marketer of wines and spirits, has partnered with the bevRAGE App to promote its LEAF Organic Vodka to consumers at retail point of purchase.
bevRAGE is a mobile app for users to save and discover new brands at liquor stores. bevRAGE users browse offers available in their area, make their purchase at the liquor store and redeem savings directly from their smartphone by taking a picture of their receipt.  The cash savings are deposited directly into the app user's account.
"We're very excited to use this mobile technology," notes Steve Ackerman, national sales director, Global Spirits USA.  "Consumers no longer have the hassle of mail-in rebates, and our retailers love the fact that they can offer savings to their customers, at point-of-purchase without incurring any costs."
bevRage's consumers will also receive special push notifications alerting them of available rebate offers on LEAF Vodka: $4 off on 750-mL and $5 off on 1.75-L .
LEAF believes vodka's main ingredient, water, is what truly defines the spirit.  LEAF Vodka is sourced from unique waters around the country. One variety is made from Alaskan Glacial water, which lends a pure, smooth taste with a hint of sweetness. The other, made from Rocky Mountain mineral water, provides richness and complexity, offering a warm and savory impression. The water sources give LEAF Vodkas their signature tastes.
The packaging for LEAF Vodka is designed with the intention to have the contour of a leaf, accentuating the brand and giving it a premium look. With a recommended shelf price of $18.99 for 750mL—and Certified USDA Organic — LEAF Vodka is well positioned within the dynamic and growing vodka category.
About Global Spirits:
A Fortune 500 company in Europe, Global Spirits was established in 2008 and has operational hubs in New York, Moscow and Kiev. Key strategic brands include: Khortytsa Vodka (3rd largest selling international vodka brand*) and Morosha Vodka (fastest growing international vodka brand**), Pervak Vodka (acquired in 2013) and LEAF Vodka (launched in the US October 2013).
*According to IWSR, Khortytsa was the third largest selling global vodka brand at 6.4MM cases.
**IWSR Magazine – The Real 100
Source: Global Spirits
Share:
---
Categories: Food and Beverage Manufacturing, Mobile and Smart Phones
Tags: beverage alcohol industry, bevRAGE app, Global Spirits, LEAF Vodka, mobile technology
---