Global Merces Invests in XR Games
Press Release
-
updated: Jan 23, 2018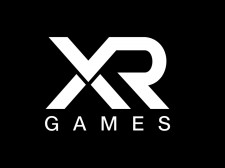 LONDON, January 23, 2018 (Newswire.com) - Australian venture capital firm Global Merces has made a $2.6 million (USD) seed investment in XR Games from its Media Fund (https://globalmerces.com.au/gm-media-ventures-fund/). XR Games makes mobile and arcade Virtual Reality ("VR") games for licensed Intellectual Properties ("IPs"). Supplementing an earlier seed round by angel investor Nigel Douthwaite, the company is now valued at $8.1 million.
As part of the deal, Adam Schoff, chief investment officer at Global Merces, has joined the XR Games board, bringing considerable international media strategy and investor pedigree.
The launch team assembled by Bobby Thandi, XR Games' co-founder and CEO, worked together at parent company Dubit Holdings on projects for LEGO, Disney, DreamWorks, Mattel, BBC, PBS KIDS and other leading companies. The new funds will enable additions to senior management of world-class game experts; expansion of the design, art and development teams, and acquisition of further IPs.
Global Merces Chief Investment Officer Adam Schoff said, "We're excited to invest in Bobby Thandi and the team at XR Games. Their business plan for generating revenues in the VR space really stood out to us, and they have an undeniable pedigree of making games for world-famous IPs that are enjoyed by millions of players. I'm looking forward to supporting the team as a director."
XR Games' CEO Bobby Thandi added: "Welcoming Adam's experience and strategic insight to the XR Games Board is awesome news. Soon, we'll announce fantastic new additions to our team, well-known names in the gaming world attracted by the trust and investment from Global Merces. This strong XR team will design and develop mobile and arcade VR games that we'd love to play ourselves and that are true to our partners' much-loved IPs."
GM Media Ventures Fund has been established to provide investors with the opportunity to gain exposure to the media industry with an absolute return focus, meaning the returns may be achieved regardless of market conditions.
Global Merces is dedicated to curating global assets for investors of the Fund. The overall strategy employed by Adam Schoff, chief investment officer, is to use a blend of trading strategies which aim to generate absolute returns using projects that range from film, television, print, virtual reality, gaming, financing and more. The strategies are designed to have multiple revenues from global intellectual property licenses within the industry.
XR Games is a Dubit Holdings subsidiary, founded in 2017 by Dubit's former VP Digital, Bobby Thandi. Now co-founder and CEO of XR Games, Bobby is working with game designers, artists and developers to make VR games based on licensed IPs for mobile and arcade.
Enquiries:
Global Merces - https://globalmerces.com.au/contact/
XR Games - www.xrgames.io
Source: Global Merces
Share:
---
Categories: Virtualization, Online Gaming, Venture Funding
Tags: gaming, invest, media, venture capital, virtual reality
---