Glidewell Dental Launches New Leadership Program 'Guiding Leaders' for Women in Dentistry
Press Release
•
updated: Dec 4, 2018
The yearlong program equips women dentists with elite training to become key influencers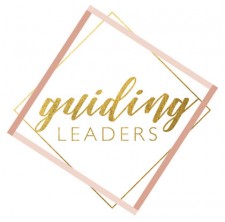 NEWPORT BEACH, Calif., December 4, 2018 (Newswire.com) - ​Glidewell Dental, an industry-leading provider of dental laboratory services, products, technologies and clinical education, announced today the launch of its newest initiative, Guiding Leaders, an exciting program designed to elevate women dentists to new levels of leadership. Over the course of a year, Guiding Leaders will provide selected candidates with business-savvy training and professional development tools from top industry leaders.
For more information, please visit: www.guidingleaders.com.
Geared toward women dentists with 5+ years of clinical experience, Guiding Leaders begins accepting online applications January 2, 2019, for the program's launch this upcoming April. "We're honored and excited to provide this phenomenal opportunity for women in dentistry," said Stephenie Goddard, executive vice president at Glidewell Dental and visionary of Guiding Leaders. "We have been working diligently over the past year to establish an outstanding program that would cultivate a new generation of women leaders who want to become key influencers. Guiding Leaders creates this type of dynamic environment where women can learn, grow and impact our industry together."
This 12-month leadership development program combines monthly instructor-led and online courses covering a range of topics including emotional intelligence, goal setting and practice management. Glidewell Dental developed the program after recognizing a need in dentistry for more women leaders. "The dental landscape has shifted," said Goddard. "Previously, women accounted for less than five percent of our industry. Now they comprise more than half of all graduating dentists. As a result, we designed a niche program tailored toward developing new leaders who are reflective of the current state of dentistry."
Guiding Leaders provides a unique opportunity for women to not only successfully develop their leadership skills but to simultaneously expand their professional network and to even mentor newer colleagues in the coming years. "There's a tremendous need for this type of resource. As dentists, we have several opportunities to advance our clinical training but we also need practical information that equips and empowers us as influential leaders," said Dr. Mayuri Kerr, clinical affairs manager at Glidewell Dental. "During my time in the dental profession, I have not encountered one industry-related program that offers formal training to develop women dentists in the areas of leadership, team-building, and communication skills."
Guiding Leaders launches April of 2019 and concludes April of 2020. To be considered for this complimentary program, participants must reside in the United States during that timeframe.
The application deadline for Guiding Leaders is January 31, 2019.
About Glidewell Dental
Glidewell Dental is among the world's largest providers of custom restorative services and is recognized as an industry-leading materials and devices manufacturer. Established in 1970 in Orange County, California, Glidewell Dental continues to build on its storied history of technological innovation, continuing education and a commitment to making comprehensive, high-quality treatment more accessible to patients in the U.S. and internationally. For more information, please visit: glidewelldental.com.
MEDIA CONTACT:
Eldon Thompson, Sr. Director of Marketing
Glidewell Dental
Source: Glidewell Dental