Glidewell Dental Kicks Off Exciting Leadership Program Geared Toward Women in Dentistry
Press Release
•
updated: May 9, 2019
Guiding Leaders begins its inaugural class with a select group of talented dentists from across the country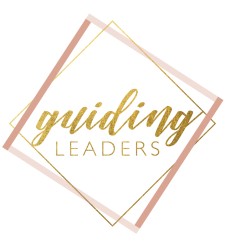 NEWPORT BEACH, Calif., May 9, 2019 (Newswire.com) - ​​​​​​​Glidewell Dental, an industry-leading provider of dental laboratory services, products, technologies and clinical education, has officially launched Guiding Leaders, a dynamic leadership development program for women in dentistry. Glidewell kicked off Guiding Leaders with a two-day training course in Irvine, California, with a group of 13 female dentists and one Fellow participating in the program's premiere year.
"It's extremely exciting to have this exceptional leadership program underway," said Stephenie Goddard, executive vice president at Glidewell Dental and visionary of Guiding Leaders. "We're honored to establish this environment for a new generation of influencers who will significantly impact our profession. There's an incredible need for this caliber of opportunity that advances dentists to new levels of leadership."
Guiding Leaders empowers practicing women clinicians to become influential voices in dentistry by providing them with elite training from top industry professionals. The 12-month program, which covers a range of topics including practice management, effective communication and principles of finance, began with a session from facilitator Jo Schaeffer-Crabb of the Arbinger Institute discussing the importance of developing an outward mindset.
"Guiding Leaders has already started as an incredible experience. Our first course not only equipped us with practical insight but also left us enthusiastic about the year ahead," said Fellow Dr. Taylor Manalili. "We have a bright future in store for dentistry. To have a program that provides women with tools and support for professional development is remarkable."
Goddard created the leadership program after being inspired by the current shift in dentistry where women now account for approximately 50 percent of dental school graduates. Earlier this year, a committee selected 13 female dentists through a nationwide application process to participate in the new program. Chosen based on their dentistry background, career achievements and leadership potential, the following clinicians are part of the first group of Guiding Leaders:
2019 Guiding Leaders:
Dr. Susan McMahon – Pittsburgh, Pennsylvania​
Dr. Danielle Dey – Etna, Ohio
Dr. Ensy Atarod – Austin, Texas
Dr. Jill Frazier – Missoula, Montana
Dr. Joy Poskozim – Chicago, Illinois
Dr. Lan Chi Le – Dallas, Texas
Dr. Larissa Figari-Goller – Huntington, New York
Dr. Mary Shields – Louisville, Kentucky
Dr. Stacy Spizuoco – New York, New York
Dr. Nidhi Taneja – Eugene, Oregon
Dr. Sat Kartar Khalsa – Greenwood Village, Colorado
Dr. Shefali Shah – Belvidere, Illinois
Dr. Keyla Springe – Paso Robles, California
"It's normal to see men in leadership roles, but to see a group of women unite and do the same thing is phenomenal," said Dr. Shefali Shah, who is a partner at Chapko & Shah Modern Dentistry. Shah, along with the other dentists, each brings at least five years of clinical experience to the program. Through April of 2020, they will participate in monthly courses, while working one-on-one with an executive coach to cultivate their leadership skills.
Glidewell plans to continue Guiding Leaders next year with a new group of participants. The company looks forward to building an ongoing community of women who provide support and guidance to each other while mentoring newer professionals in coming years.
About Glidewell Dental
Glidewell Dental is among the world's largest providers of custom restorative services and is recognized as an industry-leading materials and devices manufacturer. Established in 1970 in Orange County, California, Glidewell Dental continues to build on its storied history of technological innovation, continuing education and a commitment to making comprehensive, high-quality treatment more accessible to patients in the U.S. and internationally. For more information, please visit glidewelldental.com.
MEDIA CONTACT:
Eldon Thompson, Sr. Director of Marketing
Glidewell Dental
mail@glidewelldental.com
Source: Glidewell Dental
Related Media