Glauconix Biosciences Announces Appointment of W. Daniel Stamer, Ph.D., to Technical Advisory Board
Press Release
•
updated: May 28, 2019
Appointment reflects Glauconix Biosciences' stage of high growth and innovation in the field of ophthalmology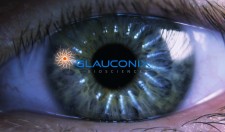 ALBANY, N.Y., May 28, 2019 (Newswire.com) - ​​Glauconix Biosciences, Inc., a specialty pharmaceutical company that uses its patented platform technology to develop human 3D ocular tissues that mimic the fluid dynamics in the eye to expedite and de-risk the R&D of ophthalmic treatments, announced today the appointment of W. Daniel Stamer, Ph.D., FARVO, to its Scientific Advisory Board. Dr. Stamer, who is the President of the Association for Research in Vision and Ophthalmology and Distinguished Professor of Ophthalmology and Professor of Biomedical Engineering at Duke University, will provide expert advice and insight in the areas of glaucoma research and in the validation of new technologies being developed by the company. In addition, the company expects to announce the appointment of a new C-level executive. Glauconix is located in the SUNY Polytechnic Institute Campus in Albany and partner in the Center for Advanced Technology in Nanomaterials and Nanoelectronics (CATN2).
Dr. Stamer is joining Glauconix Biosciences' technical advisory board consisting of other four key thought leaders, Barbara Wirostko, MD, Robert Ritch, MD, Louis Pasquale, MD, and John Danias, MD, Ph.D.
"We are excited to announce the addition of Dr. Stamer to Glauconix Biosciences' Scientific Advisory Board. He has pioneered groundbreaking studies that have enhanced our understanding on glaucoma pathophysiology," said Dr. Karen Torrejon, Chairman and Chief Scientific Officer of Glauconix Biosciences. "Our focus has always been to mitigate the translational gap between preclinical and clinical studies in the field of ophthalmology, and we believe that the guidance and expertise that Dr. Stamer brings will be instrumental as we continue to build on our mission to develop technologies that will enhance patients' quality of life and reduce economic burden to society caused by devastating eye diseases."
Barbara Wirostko MD, Clinical Adjunct Professor in Ophthalmology at the Moran Eye Center, University of Utah, SLC, and Glauconix Board Member remarks, "We are fortunate to have Dr. Stamer joining our strategic advisory board given his immense experience and knowledge of how the outflow system in glaucoma and preclinical animals translates to humans models and the unmet need. Glauconix's model continues to deliver important and cutting-edge information on the mechanisms, modulators and even the genetics behind the human glaucomatous outflow system, which remains very exciting."
"While not officially part of the advisory board, I have been collaborating with Dr. Torrejon at Glauconix for several years, helping to optimize her cutting-edge screening platform. This platform is the best model for the resistance-generating region in the conventional outflow pathway that I have seen so far. I am eager to officially join the Glauconix team as part of their advisory board," noted Dr. Stamer.
About Glauconix Biosciences
Glauconix Biosciences is a leading developer of ophthalmic ex-vivo dynamic 3D human tissue models for accelerating therapeutic innovation and drug discovery. Their 3D tissue models can de-risk ophthalmic assets and expedite drug development. Glauconix adds value to their clients and partners by expediting early identification and validation of effective compounds or biologics in the preclinical phase and those entering clinical trials. To learn more about Glauconix Biosciences, visit www.glauconix-biosciences.com.
About SUNY Polytechnic Institute (SUNY Poly)
SUNY Poly is New York's globally recognized, high-tech educational ecosystem. SUNY Poly offers undergraduate and graduate degrees in the emerging disciplines of nanoscience and nanoengineering, as well as cutting-edge nanobioscience and nanoeconomics programs at its Albany campus, and undergraduate and graduate degrees in technology, including engineering, cybersecurity, computer science, and the engineering technologies; professional studies, including business, communication, and nursing; and arts and sciences, including natural sciences, mathematics, humanities, and social sciences at its Utica/Rome campus; thriving athletic, recreational, and cultural programs, events, and activities complement the campus experience. As the world's most advanced, university-driven research enterprise, SUNY Poly boasts billions of dollars in high-tech investments and hundreds of corporate partners since its inception. For information visit www.sunypoly.edu.
About Duke University
According to US News and World Report, Duke School of Medicine currently ranks 13th in the nation. With respect to Ophthalmology, the Duke Eye Center has been a leader over the last 25 years, being consistently ranked in the top 10 (currently #6). Over this time, it has developed into one of the world's largest sites for studying and treating various aspects of ocular disease.
About Center for Advanced Technology in Nanomaterials and Nanoelectronics (CATN2)
The mission of the New York State Center for Advanced Technology in Nanoelectronics and Nanomaterials (CATN2) at SUNY Polytechnic Institute (SUNY Poly) and its College of Nanoscale Science and Engineering (CNSE) is to serve as a bridge between each phase in the research-to-development-to-deployment (RD&D) commercialization continuum. The Center's objective is to drive systematic progression in technology transitions, workforce skills attainment, market adoption and entrepreneurial growth by aligning and coordinating an array of capabilities that support applied research, technology development and operational deployment necessary for commercialization.
Source: Glauconix Biosciences Inc.